For electronic sports (esports) enthusiasts, Mineski Infinity (MI) is a safe haven. It is the hub that lets them develop and improve their knowledge and skills in video game esports.
The continued popularity of online games paves way for many aspiring esports players to join international competitions and be recognized around the world.
Mineski's History
This renowned computer hub is Southeast Asia's leading esports cyber cafe network. It is dedicated to growing and developing the esports and gaming industry within the region and abroad.
Its vision is to provide every gamer access to a world-class esports playground. Hence, we are making gaming even more exciting and memorable by bringing gamers together and providing them new experiences unique in MI.
The first MI cybercafe, Mineski Grounds along Taft Avenue, was founded in 2008 by Ronald Robins and Dar Andrew Cayabyab. They are professional gamers from De La Salle University (DLSU) who aim to provide players a 24/7 space to play and practice with other top esports aspirants.
Recognized as the top 2015 Entrepreneur Philippines Franchise Award and awarded by Francorp as "One to Many International Trailblazer" for the year 2017. Today, MI is present in four countries including Malaysia, Indonesia and Thailand.
The MI changed the landscape of Philippine cybercafe industry through its diskless management solutions, as well as by being home to the Mineski Pro-Gaming League, the country's first premier esports league responsible for the development of esports, both for the players and the supporting infrastructure, in the Philippines and rest of Southeast Asia.
In the Philippines, it is the first cybercafe chain to offer the following:
Nationwide operations
Stores abroad
Utilization of the diskless system
Using a centralized gaming updates
Using intranet integration across varied stores
Card-based roaming system for members
Full integration of esports experience in the business model
Now available for franchising, Mineski is dedicated in giving all-out support to all interested individuals who want to become part of the family.
Mineski's package inclusions are the following:
Use of trade name and proprietary marks
Site selection and approval
Leasehold Improvement
Issuance of High-Grade PC equipment, Furniture, FB equipment and Initial Office Supplies
Staff Recruitment Assistance
Continuous Training and Development Program
Comprehensive Operations Manual
Grand Opening Budget and Assistance
24/7 Technical Support
Systemwide Promotion and Local Store Marketing Assistance
Franchise Application Process:
There are five easy steps in owning a Mineski franchise.
Site location Assistance
Market Research
Full Construction
Operations Training
MINESKI BUSINESS is READY
Mineski Success Story from Diane Gervacio - Molino Cavite Branch
Diane Gervacio is one of Mineski's franchisees who believe in the brand and its dominance in the esports world. 
For her, when choosing a franchisor, it is essential to opt for a solid team that will not only provide a good business model and profitable product/service. It also matters to choose a company that will support you with events, marketing, operations, and management. Make sure that the company leads the whole industry and has a reliable management team - just like Mineski.
She has been part of the company for six years now, and even if she experienced ups and downs in running the business, Mineski's support is unending and consistent from the beginning up to now.
Always invest your hard-earned money with the people who want you to grow. Invest in a growing industry like E-sports. Choose Mineski.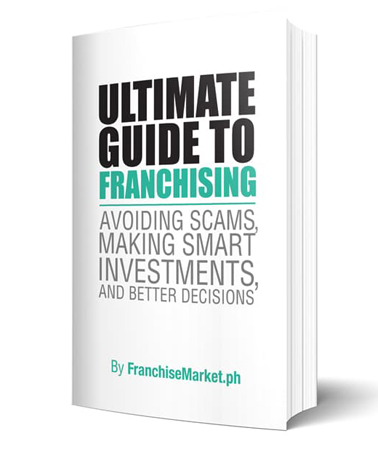 Ultimate Guide to Franchising
Avoiding Scams, Making Smart Investments, and Better Decisions
The franchise industry is booming, and entrepreneurs are wondering about how this sector works. This ebook aims to help aspiring franchisees achieve their business goals.
Learn more
Back to Success Stories