As everybody goes digital, a great chunk of the population also aims to make use of it, not just for personal recreation but also for financial gains,
Let us face it: it is a known fact that going online is now a lucrative career, as seen by the success of many content creators who strive in the field and now earn a good amount of money.
Indeed, it is a promising industry to explore, but aside from being paid well and the fame, do you know what it takes to become a successful YouTube star?
If not, then this article is the best one for you.
What is YouTube?
Almost everyone these days knows what YouTube is. Specifically, it is best described as one of the most promising streaming and video platforms out there, next to Facebook, TikTok, and other social media.
Launched on February 14, 2005, YouTube is an American online video-sharing channel headquartered in San Bruno, California. Owned by Google, it is ranked as the second most visited website after Google Search. Its founders were Steve Chen, Chad Hurley, and Jawed Karim.
Aside from being free, YouTube allows users to create and upload their videos to share with others. This makes it more appealing to public users.
Overall, this platform is a great tool, provided you abide by all the rules and policies. Otherwise, all your hard work will be in vain since this is a strict platform.
Vloggers: The New Slang
In the early 2000s, bloggers were well-known figures. In fact, they have been considered influencers for quite some time already until vloggers came into the picture.
So, what is the difference?
Aside from the spelling, vloggers and bloggers are two different types of influencers still thriving in the industry today.
Bloggers typically use written content to reach the audience, while vloggers are more into video-related content.
You should not confuse the two. In fact, these days, some bloggers are now also vloggers because aside from their written content, they are also producing videos shared through YouTube.
Everyone is going hybrid these days, which is why the term "vloggers" has become more popular than it was first coined.
The YouTube Business in the Philippines
Like Google, you can think of YouTube as the Google Search but for videos alone.
Hence, it is business.
It has its own algorithm and follows search engine optimization (SEO).
Therefore, there is always an opportunity to use this platform to leverage your branding and business.
The rise of YouTube influencers or vloggers has more or less skyrocketed since the pandemic started. With most people stuck at home, more individuals were given a chance to utilize the platform. 
In 2020, the SEO software Tubics recorded over 37 million channels on this medium. Moreover, it recorded at least 500 hours of content uploaded on the site every minute.
This means there are a lot of opportunities for those who want to try their luck in this niche.
But one question to ask is this: Is it sustainable?
Continue reading to know the answer.
YouTube SEO Explained
As mentioned above, YouTube also works like Google.
To get videos to rank on YouTube, you should know the algorithm and YouTube's ranking factors.
In other words, YouTube wants to deliver content that answers the searcher's specific query. For instance, if someone searches for "how to tie a tie," YouTube won't provide a video titled "how to tie your shoelaces." Instead, it will serve search results that answer that specific query.
Here are the top YouTube SEO tips.
Rename your video and include a target keyword.
Insert your keyword naturally in the video title.
Optimize video description.
Tag your video with popular keywords that relate to your topic.
Use categories.
Upload a custom thumbnail image for your video's result link.
Use an SRT file to add subtitles and closed captions.
Add Cards and End Screens to increase your YouTube channel's viewership.
Add hashtags to increase reach.
Create a playlist about your video's general topic.
Leave a pinned comment, but this is optional.
YouTube SEO Checklist
Choose a target keyword for your video.
Include the target keyword in the file name.
Include the target keyword in the title.
Include the keyword and its variations in the video description.
Add related tags to your video.
Add video category.
Upload a custom video thumbnail.
Add subtitles and closed captions.
Add cards and end screens that tie into the topic of your video.
Add hashtags to your video.
Create a playlist about topics, whether general or specific.
Optional: Leave a pinned comment to generate engagement or provide more value.
YouTube SEO Tools
Ahrefs Keyword Explorer, Moz, or SemRush for keyword research
Canva or Photoshop for thumbnails
HubSpot or other project management tools for content strategy
VidIQ Vision for Data Mining
Cyfe for Analytics

Is YouTube vlogging sustainable?
The sustainability of the vlogging niche is often a question raised by many. It makes sense for people to wonder if this is a long-term career to nurture.
The short answer is both yes and no.
Yes, because this can be a long-term endeavor if you can keep up with the trend, have relevant content to share with your followers, and constantly grow your audience over time.
On the other hand, it is a no because there is always the constant struggle to thrive in your niche. You need to entertain, inform, or teach people. If you lose the magic, everything will crumble.
From the looks of the current trends, it is unlikely that the online world will become obsolete in the future.
This means there are a lot of opportunities that anyone can explore. So, do you know what the best thing to do is?
One thing: keep on exploring.
YouTubers or Vloggers Earnings and Taxes
It is amazing how a simple channel where people just watch your content can yield big earnings.
Thanks to the concept of monetization.
Content monetization is a wonderful way to earn from the content you post on social media. That means not just on YouTube.
However, the process is never easy. There are criteria to meet before you can start earning dollars.
Here are the most common things that YouTube checks before granting you eligibility,
Main theme
Most viewed videos
Newest videos
The biggest proportion of watch time
Video metadata (including titles, thumbnails, and descriptions)
Moreover, the common requirements to be able to monetize your channel are these:
Must first have at least 1,000 subscribers 
At least 4,000 watch hours in the previous year

You can also check out the complete guidelines here.
Now, the moment of truth. How much do top vloggers earn in the Philippines?
In a Tatler article last year, vloggers like Edgar Dumali from Koronadal, South Cotabato, and Jeremy Sancebuche, popularly known as Mamiyuuuh, revealed that the earnings from Youtube vary and can range somewhere between PHP765,000 and PHP14 million per month.
Now, you can just imagine how much more the earnings of other Filipino YouTubers with huge followings like Ivana Alawi and Raffy Tulfo, or the international channels of MrBeast and PewDiePie.
Indeed, it pays off to produce quality content that people watch, share, and react with.
Do vloggers pay taxes?
The answer is yes.
Under the law, working Filipino citizens must pay taxes, including those who earn income online. However, the amount to pay differs from one person to another since it is based on the person's income level and status.
So, there should be no exception at all.
Working online means still getting paid, so paying any taxes due should not be a big deal for you.
It pays off to be a role model YouTuber too. Remember, you are an influencer, so you must be responsible for your actions.
Top Youtube Filipino Vloggers
Thousands of Filipino vloggers do Filipino vlogs daily, but in the race to get several followers, some stand out the most.
Check out the top Filipino vloggers in 2022 in no particular order. Plus, get access to insights about their channels using the tool Influencer. 
1. Raffy Tulfo
The now senator Raffy Tulfo who runs the show Raffy Tulfo in Action, is one of the most followed Filipino vloggers.
His channel is focused on helping the Filipino masses resolve conflicts and issues. It has been his niche even years before YouTube as he worked with his brothers, popularly known as Tulfo Brothers.
Number of Subscribers: 24,900,000
Monthly Earnings (Estimate Only): $405,301 

2. Ivana Alawi
Actress and model Ivana Alawi is another popular Filipino vlogger with a huge following. She is known for her exotic Philippine-Moroccan beauty and has already appeared in several  ABS-CBN sitcoms like Ang Probinsyano and Mea Culpa. Ivana's content focuses on her family's daily routine activities. 
Number of Subscribers: 16,000,000
Monthly Earnings (Estimate Only): $26,305
3. Ashley Garcia
Ashley is a 22-year-old fashion and lifestyle Filipino vlogger. Her channel is most known for student-friendly fashion choices, which include thrift flip video series. Moreover, she sometimes imitates classic celebrity looks by shopping at ukay-ukay stores and then wearing them based on her version.
Number of Subscribers: 26,305
Monthly Earnings (Estimate Only): $ 596
4. Cong TV
Cong TV launched its channel in February 2008. It is managed by Lincoln Velasquez, popularly known as  Cong. He is well-known for his "street comedy" routines and likes to use Tagalog in his videos.
Number of Subscribers: 10,700,000
Monthly Earnings (Estimate Only): $27,706
5. Viy Cortez
Viy is the wife of Cong and, just like him, is a Filipino vlogger. She started her channel in 2016, but despite starting late, her channel has 6.06 million followers.
Number of Subscribers: 6,120,000
Monthly Earnings (Estimate Only): $10,725
6. Niana Guerrero
Niana Guerrero is a teenage Filipino dancer and vlogger who rose to fame in 2017 after posting a dance rendition of Despacito on the platform. She is also a hot sensation on TikTok.
Number of Subscribers: 14,900,000
Monthly Earnings (Estimate Only): $15,440
7. Zack Tabudlo
Zack rose to fame after participating in the inaugural season of The Voice Kids (Philippines). He is a musician and songwriter with a contract under Island Records Philippines. His content is mostly about his music videos and the behind-the-scenes.
Number of Subscribers: 1,730,000
Monthly Earnings (Estimate Only): $22,911
8. Zack Tabudlo
Zack rose to fame after participating in the inaugural season of The Voice Kids (Philippines). He is a musician and songwriter with a contract under Island Records Philippines. His content is mostly about his music videos and the behind-the-scenes.
Number of Subscribers: 1,730,000
Monthly Earnings (Estimate Only): $22,911
9. Ry Velasco
Ry is a well-known social media personality and is well known for her self-titled YouTube channel. Her content is mostly about trips, fashion, and beauty.
Number of Subscribers: 911,000
Monthly Earnings (Estimate Only): $842
10. Rei Germar
Rei became viral in 2017 due to her Divisoria haul video. However, aside from that, she is a lifestyle and fashion vlogger with more than 1.5 million subscribers.
Number of Subscribers: 1,550,000
Monthly Earnings (Estimate Only): $1,486
11. Edgar Dumali
Edgar is best known for his channel Choox TV wherein he started streaming his Mobile Legends videos with ongoing commentary in 2017. Initially, he used a voice filter for his content but later used his real voice to commemorate his 1-million subscriber milestone.
Number of Subscribers: 581,000
Monthly Earnings (Estimate Only): $622
12. Kaycee and Rachel David
Kaycee and Rachel David are the siblings behind the channel Kaycee and Rachel David in Wonderland. It is a child-friendly and family-oriented track featuring toy reviews, princess makeup tutorial videos, and DIY tips for kids.
Number of Subscribers: 6,000,000
Monthly Earnings (Estimate Only): $29,018
13. Ranz Kyle
Ranz Kyle is Niana Guerrero's brother. His content features dancing videos with Niana and their other sibling, Natalia.
Number of Subscribers: 15,000,000
Monthly Earnings (Estimate Only): $15,687
14. Vice Ganda
The Unkabogable Star Vice Ganda is also a famous vlogger. The content features mostly travel videos, pranks, and his partner Ion Perez. Aside from his trademark comedic presentations, she also documents video journals that chronicle his activities outside his gig.
Number of Subscribers: 7,260,000
Monthly Earnings (Estimate Only): $27,611
15. AkoSi Dogie
AkoSi Dogie is another famous Mobile Legends player who began uploading videos in 2017. In just five years, he had amassed 6.57 million subscribers!
Number of Subscribers: 6,580,000
Monthly Earnings (Estimate Only): $6,071
16. Doc Willie Ong
Doc Willie Ong was famous for the medical advice he and his wife Doc Liza gave through their YouTube channel. He started his channel in 2007, a year ahead of Cong TV, and produced more than 1,000 videos on his channel. The topics on his channel are very diverse, but mostly about giving medical advice to help Filipinos know more about healthcare and how they can keep healthy.
Number of Subscribers: 7,890,000
Monthly Earnings (Estimate Only): $30,179
17. Travis David
Travis is another sibling of Kaycee and Rachel and is behind the channel Travis in Wonderland. This channel is devoted to documenting Travis' growth from his baby days to the present. There are videos of Travis playing with his sisters at ten months old. It is like a digital version of his life! Rachel and Kaycee also make frequent appearances in the toddler's vlogs.
Number of Subscribers: 1,220,000
Monthly Earnings (Estimate Only): $61,294
18. Zeinab Harake
Zeinab Harake started her channel in 2017. She now has 11.8 million subscribers and an estimated 800 million views on her youtube channel account. Her content is focused on more collab-fun challenge videos, charity works, and outside the box.
Number of Subscribers: 13,200,000
Monthly Earnings (Estimate Only): $16,488
19. Jelai Andres
Jelai is a crossover celebrity who built followings on Facebook and YouTube before becoming an actress with GMA. 
Number of Subscribers: 7,460,000
Monthly Earnings (Estimate Only): $5,511
20. Vanjo Merano
Vanjo is the creator of Panlasang Pinoy, a food channel. His content mostly focuses on Filipino cuisines, but sometimes he also does his versions of other dishes from different countries.
Number of Subscribers: 6,070,000
Monthly Earnings (Estimate Only): $40,290
21. Erwan Heussaff
Erwan Heussaff is the husband of Anne Curtis and the brother of celebrity and model Solenn Heussaff. His vlog, "The Fat Kid Inside," is about spreading his knowledge and passion for healthy yet yummy food.
Number of Subscribers: 3,140,000
Monthly Earnings (Estimate Only): $4,095
22. Ninong Ry
Ninong Ry, or Ryan Morales Reyes, is one of the favorite Filipino chefs online. He is known for his food content with a touch of humor. He is also very transparent and authentic in his content, making almost all of his videos relatable to the masses.
Number of Subscribers: 1,660,000
Monthly Earnings (Estimate Only): $13,991
23. Wil Dasovich
Wil Dasovich is originally from San Francisco, California, but has been traveling around Asia for the past few years. He's traveled around the world, including Mt. Everest. He gained popularity after joining Pinoy Big Brother (PBB). His channel is full of travel, health, and lifestyle videos that the international community may also enjoy.
Number of Subscribers: 1,080,000
Monthly Earnings (Estimate Only): $1,248
Bonus Part I: How to build your YouTube career?
YouTube as a career is always hard work as you start from scratch.
Take MrBeast as an example.
Jimmy Donaldson is the person behind this famous channel, and his YouTube career's success dates back to early 2012 at the age of 13. He started with zero followers like others but look how big his channel is now. As of this writing, he has 106M followers.
That is hard to beat.
But, he has stayed true to what he wanted, pursued his passion, dedicated more time to his content, and added the element of "virality." 
In fact, it was in 2017 when he finally hit the viral spot after his "counting to 100,000" video earned tens of thousands of views in just a few days. It was his breakthrough.
Since then, his popularity has skyrocketed, with videos gaining millions of views.
Read more about Jimmy's life story and success here.
So, how do you start your YouTube dream?
Here are seven tips for you.
Choose a niche - Do not just create random stuff. Building your brand presence or DNA is important so you are unique compared to others.
Understand your niche - To have better content, you must understand your niche. This will help you avoid irrelevant content.
Have a goal - Set a goal in mind and aim for it.
Generate content ideas - After defining your niche, audience, and goals, it is time to develop content ideas.
Make a content calendar - Use an editorial or content calendar to keep track of content strategy. This will also help you beat deadlines and prepare some content that may come in handy.
Learn YouTube SEO - Just recording and publishing videos on YouTube won't make them viral. You need to optimize your videos to appear in front of your target audience. SEO or keyword optimization is required in the following areas:

video file name
video title
video description
video tags, etc.

Promote your channel - If you want to advance your career as a YouTuber, do not be camera shy. Promote your channel without any hesitation.
Bonus Part II: YouTuber as a Career: Pros and Cons
Here are some pros and cons of having YouTube as a career.
Pros
You are your own boss.
You can start with what you have financially.
Having a degree is not a requirement.
You can start as a newbie.
Cons
Not for shy people or introverts
Privacy issues
Bashers are everywhere
Comments can sometimes become personal and not objective anymore.
Conclusion
So, what do you think?
Do you still want to pursue this field despite all the challenges? You are the judge of your own life so if you want it, go for it.
After all, YouTube is a great platform; if you just use it well for the right purpose, there is no doubt that you can excel in this field.
Furthermore, there are a lot of things you need to learn in the long run, including the SEO of this platform, but it is worth it.
Take the time, and do not rush yourself into learning everything. Give it some time until you can already have a good grasp of the concepts.
After all, YouTube is a great platform to earn, influence people, widen your network, and express your ideas.
Happy YouTubing, everyone!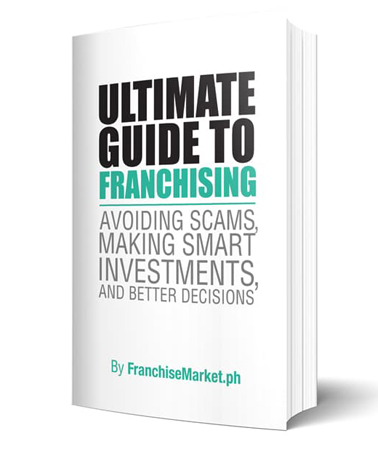 Ultimate Guide to Franchising
Avoiding Scams, Making Smart Investments, and Better Decisions
The franchise industry is booming, and entrepreneurs are wondering about how this sector works. This ebook aims to help aspiring franchisees achieve their business goals.
Learn more
Back to Blog
Disclaimer: Franchise Market Philippines strives to provide relevant and accurate information in all its articles. However, some information in our articles may differ or might be outdated from what you can see or read directly from the establishments' or businesses' websites. Please get in touch with us directly for any discrepancies.