After weighing all the pros and cons of franchising, it is excellent to know that you are ready to start your own franchise business. As a franchisee, there is much you can do in making necessary decisions in your business through the help of your franchisor. This includes the freedom to operate one or more facilities at a time.
Determining if it is a better choice or not is a subjective matter. If you think about it, operating one facility is not a bad idea, but how about adding more? This is where the concept of area and multiple units come in.
Area and Multiple Units Defined
Area and multiple units franchise are just two common types of franchising arrangements. The following are their definitions:
Area or Area Development Franchise
This arrangement is almost the same with the multi-unit franchise. Here, the franchisor grants an area developer the right to build and operate more than one franchised unit with a defined timeframe and within a specific area.
Multi-Unit or Multiple Franchise
In this arrangement, the franchisor grants a multi-unit franchisee the right to2 operate more than one franchised unit in specific locations during a certain period. However, the franchisee must have the financial and managerial capability to develop and handle the day to day operations of the multiple units.
Other Types of Franchise Arrangements
Single or Direct Unit Franchise
It is the most known form of a franchise arrangement. Here, the franchisor grants the franchisee the right to operate one franchise only. Of course, the capital should come from the franchisee directly, regardless of their source of funds and should learn how to manage the business efficiently.
Master Franchise
This type of franchise arrangement is the huge one, in terms o area coverage and management systems. The franchisor grants the right to the master franchisee for a specific country, region or continent.
In this type of system, the leading franchisor allows the master franchisee to provide all the products and services of the franchisor through sub-franchising. Moreover, the master franchisee also has the right to recruit other interested franchisees.
Often, in this situation, the master franchisee becomes like the main franchisor to franchisees who want to join the system through the master franchise.
The Pros and Cons of Area and Multiple Units Franchise
It is given that multiple units franchising offers many advantages on the franchisee's side, including leverage in the economy and diversification.
Having more locations mean reduced managerial and administrative work, per-unit as the overall head. You also minimize the possibility of having a poor market, and you get more exposure in advertising decisions and expenditures.
In multiple units franchising, the benefits are not only limited to the franchisee because the franchisor gets a fair part as well. Basically, your franchisor still owns the company and all the permissions you have to run the business comes from the owner and not you as the franchisee.  It is likely that franchisors can use your financial resources to grow in the long run, though this is not a common scenario.
In other words, the arrangement is a two-way street.
On the other hand, the setbacks of this arrangement are more on the operational side. You need to beat deadlines if there are no existing facilities for the business since you must commit to unit growth development at a set timeframe.
In most scenarios, the failure to adhere on the set deadline can get your right revoked by the franchisor. He or she has the right to void your development rights as well.
Another thing is that even if you enjoy reduced overhead on a per-unit basis, you will become overwhelmed with your administrative tasks. Due to this, you will probably need to hire additional managers and supervisors.
Also, the lack of an onsite owner is never beneficial to a business and can become a disadvantage for the business. This is true, especially in industries that require close attention to customers' needs.  If this is the case, that business may not be suitable for this type of franchising.
Your 13-Point Checklist on Taking an Area or Multiple Unit Franchise
If you are thinking about starting a franchise in the Philippines now, you must also think about the type of arrangement you would like to pursue. To help you on this part, here is a decision-making guideline that works well for most franchisees.
1. Consider the idea of area or multiple units franchising only if you have stable financial resources. Your source of funds will always matter as this is one big undertaking, starting from the building of the units until its full operation.
2. Choose the business field that you love. Make sure you are knowledgeable about it and change your mindset that money can solve anything. Remember, even if you have enough funds, it will not save you from shame if you fail to manage your business well.
Cultivate your talent in management because having the guts and determined personality makes you more attractive to a franchisor and will help you attain a long-term track in the franchising field.
3. Select a financially reliable franchisor with a proven record in the industry and utmost commitment to support his or her franchisees. In relation to this, always research the experience of the franchisor and other franchisees in operating franchise units in your prospect locations. 
4. Have enough attention when it comes to advertising. You must be up to date about the kind of advertising and marketing assistance you will receive from your franchisor.
Some franchises in the Philippines have systemized advertising and marketing campaigns to follow throughout the year. If this is an offer from your franchisor, then be at ease because that franchisor cares for the business after all.
5. Investigate all areas of the entire franchise system and how the single unit franchise works within that network. Research and talk to other franchisees to gather possible information on how they operate in the past years. 
6. Determine the years that the franchise system has been in business. Of course, years matter in franchising because it gives the franchisees an idea if the business is doing well or not.
Businesses with years of experience likely stay on top of the game than the newly established ones. Having a tested business model must be part of your research.
If you want you can always use the franchise Discovery Day as the perfect avenue to address issues you wish to clarify with the franchisor. In this way, you avoid a mistake that is commonly committed by new franchisees.
7. Determine if the management bounced around from one franchise system to another or has it been dedicated consistently to the franchise operation and framework that interests you?
8. Know your rights. Clarify which rights are being granted to you and which are retained by the franchisor. It is one good way to avoid confusion in the long run.
9. Check first if the franchisor can open company-owned units in your territory and thus be your competitor. This will sound ridiculous, especially if he or she is your franchisor. As the franchisee, it is your right to know this plan of your franchisor ahead of time than being shocked when the time comes.
10. Always check the facts. Most franchisors meet expected standards of integrity and
commitment. However, failing to ask critical questions to your franchisor could become costly in the end, so it is the best practice to ask the right questions before closing any deal.
11. Examine whether an area development schedule is reasonable and can be realizable within the timeframe. In terms of area and multiple-unit franchises, always check with your franchisor what will happen if you fail to meet that schedule.
12. You should also understand your right to develop additional franchise sites outside the agreed territory. A franchisor must not stop you from doing any other business outside the area, but it must be something that does not directly compete with the existing franchise.
Buying an area or multiple unit franchise is technically the best personal investment
decision you'll ever make in life. The best tip is to avoid being so impulsive about your choices. Read and familiarize the common frequently asked questions of franchisees then take your time. Make progress one step at a time.
Conclusion
Franchising is always a great option, even if there are other alternative investments available. It is preferred by those who like to avoid the risks of having a startup business despite the technicalities involved in the processes.
When it comes to the area and multiple units, it is recommended that you weigh the advantages and disadvantages of choosing it. You should think on a long-term perspective because once you commit to it, there is no turning back.
Hope that this guide helps you in deciding whether you should give the multiple-unit franchise a try. Moreover, start discovering endless possible franchise opportunities in the market today with the Franchise Market - your online platform towards franchising success.
Talk to us, and we will help you out! Start making the most of your entrepreneurial mindset today.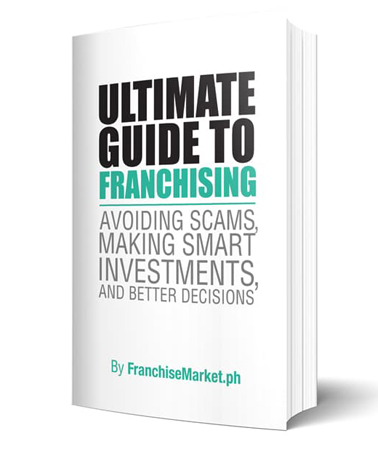 Ultimate Guide to Franchising
Avoiding Scams, Making Smart Investments, and Better Decisions
The franchise industry is booming, and entrepreneurs are wondering about how this sector works. This ebook aims to help aspiring franchisees achieve their business goals.
Learn more
Back to Blog