Many business owners are trying to keep their businesses afloat, despite the pandemic's massive economic burden. The quarantine on major cities and provinces throughout the country has affected businesses, with some resorting to shutting down entirely and others laying off employees to sustain the company in the next few months.
For businesses that are still thriving today, continuous communication with their employees is essential. It is especially true if the employees are working based on a work from home arrangement.
Another thing is to continually think about the consumers and what they may want to hear from the business; this is where the initiative should come in. Every entrepreneur must look for alternative ways to engage their customers with the company, despite the limited physical contact.
If you are thinking about a platform that can help you with this, then using video conferencing software available online is the best way to address the issue.
The Nature of Video Conferencing
It is quite undeniable that the technological advancements via the internet have stepped up the game in e-commerce. Several reliable video conferencing tools are accessible, affordable, and convenient to use in the workplace or at home.
Due to the pandemic's threat to health, many companies are forced to arrange a work-from-home arrangement for their employees. Physical meetings are prohibited for the time-being, and video conferencing is the only way to get business updates through online meetings and general communications. 
The Pros and Cons of Video Conferencing
As an online platform, there are always advantages and disadvantages when it comes to utilizing video conferencing tools. We listed some of these for your reference.
PROS
Social Distancing
The best way to observe the social distancing rule is through the use of conferencing tools, whether video or call. No physical interaction needed, just your presence on screen.
Cost-Effective
Using video conferencing tools do not require premium subscriptions, at all times. Take Skype as an example. You can use it for live video and calls, even without having a subscription.
Convenience
Video conferencing tools are easy to use. Download or install it right away on a computer or mobile phone, and you can easily connect with others.
Advanced Features
Some tools are not only designed for video or call. There are some with built-in features that you can integrate with its primary function.
Video Over Call Conferencing
Using video conferencing is better than voice-only conference calls. This is supported by one study from Psychology Today, stating that "The belief is that 55% of communication is body language, 38% is the tone of voice, and 7% is the actual words spoken."
Easy Collaboration
Aside from its advanced features, video conferencing is also the best for having collaboration-enhancing tools. The typical examples are having virtual whiteboards and sharing documents with all participants. Such tools add creativity and initiate teamwork and brainstorming within the group, even if it is done virtually. 

Building Connections
The concept behind this entails the fact that personal communication is essential to create a connection with the person. However, the current situation is preventing us from establishing this, but seeing the other person's face online makes it possible to feel the same level of closeness.
CONS
Internet Connection
Using video or call conferencing tools needs a stable internet connection to function correctly. It is recommended to have a wifi or LAN connection rather than relying on mobile data.
Quality Systems and More Features Means Cost
Almost every video or call conferencing tools are stable software. However, it is still essential to meet the required system (for computers and laptops) to work correctly. On the other hand, the peripherals you are using may also be a cause, like a webcam and a microphone that are not ideal for regular video conference meetings. In this case, you need to have a budget to upgrade everything.
Learning and Familiarity
Just like taking new lessons, anyone who wants to learn how to use video conferencing software should start by familiarizing it. There is always a learning curve, and you cannot expect everyone to get used to it at once.
11 Popular Free and Paid Video Conferencing Tools
Zoom
(Free with an option for a premium subscription)
The thing about Zoom is its all-in-one solution. This tool merges cloud video conferencing, simple online meetings, and group messaging into one easy-to-use platform. Moreover, it is available in almost every operating system, including the widely used Windows and Mac. Zoom offers the best video, audio, and screen-sharing experience, also in iOS and Android. It can be used for free, but they recently provide premium subscriptions, primarily if the platform is used in webinars.
Cisco WebEx
(Free trial available)
This is another popular live video conferencing software with many features, including screen sharing, cloud recording, and personal video meeting rooms. The premium packages depend on the participants in the web meeting. It has a free trial offer for you to test the water.
Compared to the classic Google Hangouts, Meet is a more business-friendly tool. If you have a G Suite Account, you can use it for free. However, the number of participants that can join a meeting depends on the Suite package you have. At most, the G Suite Basic can host up to 25 people, 50 for G Suite Business, and 100 for G Suite Enterprise.
 
Skype
(Free with an option for a premium subscription)
Skype is best known as a convenient way to make long-distance calls using your computer. However, its counterpart -  the Skype for Business or Microsoft Teams allows you to run online video conference meetings. For now, Skype for Business is still available until July 31, 2021, since Microsoft Teams will officially replace it.
GoToMeeting
(Free trial available)
This web video conferencing software is intended for online meetings, with a toll-free option to make your meetings more accessible. Anyone can set a personal meeting room by having your URL. It also has exciting features such as sharing your desktop in real-time, so attendees can understand what you are talking about. You can also record the meeting and store it in its cloud storage.
Join.me
(Free with available plans)
It is somehow new in the market but is quite helpful for small business owners. The free version for individual users has limited features, including having only five participants per meeting and no webcam streams. For the Pro and Business level plans, you can host up to 250 participants in your meeting with a recording option.
This is the perfect platform if you host small web meetings. It is a free web conferencing software that allows you to have up to ten meeting participants and share your screen and record calls. Another good thing with the free version of this tool is its high definition video resolutions for video calls and a 45-minute call.  
 
BlueJeans
(Free trial available)
This is another budget-friendly tool for entrepreneurs. Even if you have a plan for single-use, you can already meet around 50 to 150 attendees. The number increases depending on the plan you have. It is quite friendly as well with other online tools such as Outlook or Google calendar for scheduling the meetings, including other business productivity software such as Slack, Skype, and Trello.
AnyMeeting
(Free with available plans)
AnyMeeting is an online meeting software with three plans:
A free program that can invite up to four web participants.
The Lite plan that can have up to 10 web participants.
The Pro plan can host up to 30 participants.
The good thing is that almost all features are available in all plans, including screen sharing, chat, and sending email meeting invitations and reminders. However, the Pro plan offers a toll-free number for your meeting, plus an option for meeting recording.
The Amazon Chime offered by one of the most known e-commerce platforms in the world helps you set up secured web meetings at an affordable price. If you are an Amazon Alexa customer, you can jumpstart your session by using your device. There are also options to share screen content, make a recording of your online meeting, and store it in the cloud storage for later reference. Moreover, it is integrated with the MS Outlook calendar, so you can always add sessions immediately.
With Zoho Meeting, you can use your webcam to talk to your meeting participants via a video feed. It also offers an option to share all or part of your screen and record screen shares and audio of your meetings. It is also integrated with calendars that maximizes your time in seeing up automated email reminders.
Those are some of the accessible online video conferencing software you can use for your business needs. It is recommended that you try first each tool (if there is a free trial) before getting any subscriptions. Research and compare one product from another; otherwise, you will waste your time and resources.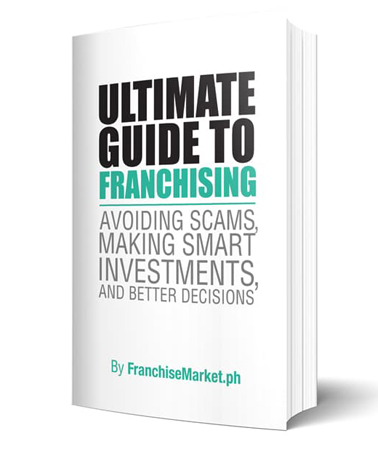 Ultimate Guide to Franchising
Avoiding Scams, Making Smart Investments, and Better Decisions
The franchise industry is booming, and entrepreneurs are wondering about how this sector works. This ebook aims to help aspiring franchisees achieve their business goals.
Learn more
Back to Blog