This year's Valentine's Day is just around the corner. It matters to have that little surprise to show your affection towards your loved ones.
If you are an entrepreneur who loves to take your business to the next level, especially during specific times of the year, then consider starting a business inclined towards seasonal events like Valentines.
1. Flower business
During love season, flowers are almost always requisite. It symbolizes love and affection towards your loved one and a sweet gesture to do if you do not have enough time to spare.
This business has several kinds of twists and turns throughout the years. This means it is not anymore limited to delivering a bouquet; some now offer customized services to make the experience more memorable.
Some personalized bouquets available today feature money, chocolate, or even food items included on them, with a personal crafted message intended for the receiver.
2. Cakes and pastries

Photo Credit: Te'Amo Café
Love month should be full of sweets. Hence, leveraging your baking skills can help you earn some more money during this season. There are many sweet delicacies to sell at this time that is not limited to cakes only, such as chocolates, cupcakes, and cookies.
3. Customized Valentine's Cards
Countless people buy cards to profess love to their loved ones, especially during the love month. This can be a chance for you to take your art and skills to the next level by crafting personalized cards. The regular cards in the market are already costly and so making a customized one, though it might still be pricey, is more valuable because of its tailor-fit purpose.
4. Delivery services
The Philippines has several delivery services available but are not inclined mostly to personal errands. Somehow, you need to find someone who can do the work for you. Hence, starting a localized delivery service is a good business choice, especially during a pandemic. A simple gesture of sending your loved one flowers or chocolates personally delivered to her is enough to make the day fantastic and fulfilling.
5. Gift wrapping
Do you have this incredible talent in gift wrapping? If yes, put it to good use by offering gift-wrapping services. Everybody wants to present their Valentine gifts with an impressive wrap but has no time to do so. Take it as a business chance and make gift wrapping business a good idea for this season.
6. Virtual tours
Yes, it sounds odd and crazy, but with this pandemic, the chances of getting into a real adventure are minimal. So, if you want to share this special day with your loved one as if you are strolling in a park in other countries, then try checking out some virtual tours. You may find quite a few businesses offering this, but who knows? This one can be your business breakthrough.
So, what do you think? Which of these valentine business ideas suit your skills and capital? You see, there is no need to shell out a considerable amount of investment in most of these ideas, but if needed, try to do it based on your research and not just your will.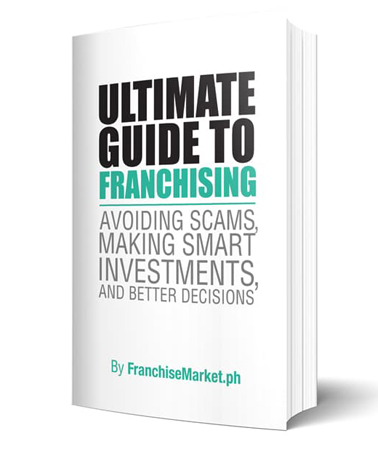 Ultimate Guide to Franchising
Avoiding Scams, Making Smart Investments, and Better Decisions
The franchise industry is booming, and entrepreneurs are wondering about how this sector works. This ebook aims to help aspiring franchisees achieve their business goals.
Learn more
Back to Blog
Disclaimer: Franchise Market Philippines strives to provide relevant and accurate information in all its articles. However, some information in our articles may differ or might be outdated from what you can see or read directly from the establishments' or businesses' websites. Please get in touch with us directly for any discrepancies.