Over the years, the Philippines has been a known startup hub of entrepreneurs who aim to dominate the market with their unique ideas.
Whether it is in information technology, food, healthcare, transportation, and other industries that address pressing issues in the country, fellow Filipino entrepreneurs are always on the go - ready to seize the opportunities.
But, what exactly a startup company is?
Find out in the next section.
Startup Company Defined
According to Investopedia, a startup is a company that is already in the initial stages of business.
However, until the business is ready to operate independently, it is often financed by the founders and other outside investors' investments.
At the same time, you should know that startups also consider where they will do the business and their legal structure before launching it and letting investors join the company.
Yet, it is essential to understand that Filipinos create not all startup companies in the country. Sometimes, the brain behind it is a foreigner who wants to share knowledge and expertise in their chosen niche.
Are foreign nationals allowed to own businesses in the Philippines?
There is always one question about startup ownership that needs an answer: Are foreigners really allowed to own a business in the country?
Well, a straightforward answer is yes.
They can own one, provided that the industry they are interested in is not included in the restrictions.
Moreover, they should comply with all the necessary requirements (which are always more than the requirements of Filipino owners) and adhere to the regulations.
Business Restrictions for Foreigners
You should remember one thing regarding foreign business ownership: certain business activities are restricted to Filipinos only. Otherwise, they can be owned by 100% foreign owners.
Industries With No Restrictions for Foreigners
Wellness Center 
Insurance and Lending Companies
Training Centers
Business-to-Business – Any foreigners can own a B2B company as long as it has a capital value of $100,000 to $200,000.
Internet business except for mass media
Domestic Enterprises 
Export Enterprises – Just ensure that the type of business for the enterprise isn't on the negative list. Otherwise, it cannot be fully owned by foreigners.
The Negative List
As the name suggests, this list contains the industries and businesses that foreigners can never own.
Service agencies such as the ones for security guards and private detectives
Any business involving nuclear weapons 
Manufacturing and distributing of biological and radiological weapons
Mass media
Operating cockpits and practicing any profession, except teaching in colleges
5 Key Steps in Starting a Startup in the Philippines
After understanding the business restrictions for startup ownership by foreigners, here are the steps you need to follow for starting a startup business in the Philippines.
1. Prepare the Business Plan
The business plan is the groundwork for starting any business. Therefore, you should ensure that you have it ready before even starting with other aspects of the company.
In a nutshell, your business plan should include all details regarding operations, financial projections, marketing strategies, human resource management structure, and other business functions. This also includes your business name, together with its mission, vision, and values.
2. Register the Business
After all the planning, it is now time to register your business. Inquire about your municipality's requirements and get the initial paperwork done to get the business registered.
3. Secure the Permits
The next step is to secure the permits. Depending on your type of business, you may want to check out what other licenses you need to operate your business smoothly.
For example, startup businesses should have environmental laws and garbage disposal compliance plans ready. Moreover, the barangay permit is also one thing you should not forget.
4. Look for a Commercial Space
Though it is always unnecessary to have a huge commercial or space ready, having a dedicated space to get started with your team is always a must. Find an available commercial space that fits your budget and needs, so you do not get overwhelmed with the rental fees unless you have your own space already.
5. Build Your Dream Team
Again, managing a startup on your own is a grand dream. You always need someone to help you out. Hence, after a few months of operation, it is now time to check some skilled individuals out there that can help you run the business efficiently.
Promising Top 15 Startup Companies in the Philippines
It is undeniable that startups are emerging in the country every year. It makes us wonder which of them can really do well until the end and succeed.
Given this, it is intriguing to know these promising companies and what they can offer to us and the world.
However, take some time to check the factors that affect startup rankings as you learn about SR Score and its elements.
What is an SR Score?
Please note that the startups listed here are based on their SR Score.
But what is an SR Score?
SR Score refers to numbers between 0 and 100,000. It is used to measure the importance of a startup on the internet and its social influence.
To get the SR Score, two factors are needed: SR Web and SR Social.
Here is what they are about.
SR Web
SR Web is a number between 0 and 100,000 that reflects the importance of a startup on the internet.
The SR Web of a startup is determined by several factors such as the following:
Number and quality of web pages that link to the main page. Having high-quality incoming links means a higher SR web score.
Well-distributed internal links
The number and quality of external links also matter
On-Page SEO factors such as content and URL 
The number of estimated visits and unique visitors
The number of estimated pageviews and pageviews
The estimated average visit duration
SR Social
This refers to the number between 0 and 100,000 and reflects the social influence of a startup. Among the factors needed are the following: Facebook and Twitter engagements and other social media platforms, if applicable.
Now. Here is the deal.
As of this writing, there are 1,968 startups in the Philippines, but here are the top 15 companies you can check and monitor this 2021.
SR Score - 436
Kalibrr is a job matching website that connects you with jobs that match your skills and experiences.
SR Score - 616
Investagrams is a social, financial platform that provides tools and education to both new and seasoned Investors.
SR Score - 1227
Brainly is the biggest social learning network with more than 60 million users worldwide. BrainlyPH is the Philippine version of Brainly, where students form a community to help each other with their homework and lessons.\
SR Score - 1770
If you have been browsing several financial-related articles, you have likely come across MoneyMax by the CompareAsia group. This company has been one of the leading online comparison platforms for credit cards, insurance, and loans.
It is also a trusted financial news website that provides consumer guides to use different financial services.
SR Score - 2126
Sprout Solutions is an HR tech company that provides automated timekeeping, payroll, and recruitment solutions for the Philippine market.
SR Score - 2361
Galleon PH sells products not available locally, especially in the Philippines and Singapore. In other words, it is a social shopping website dedicated to providing Filipinos the opportunity to discover, share, and buy new innovative products that are not available in the Philippines.
SR Score - 2641
Compare bank products and insurances from all providers in the Philippines through iMoney. The Philippines' number one free comparison site for financial products such as bank loans, credit cards, and insurances.
SR Score - 2809
Payroll Hero is software that optimizes work productivity with happiness. It is consumer-friendly and easy to use on both the web and mobile. It is serving and helping the workforce now in Canada and the Philippines.
SR Score - 3127
MetroDeal is the number one online shopping mall in the Philippines that offers the best deals in Asia for restaurants, entertainment, spa, and beauty.
SR Score - 3139
RareJob is the top online English school in Japan with the largest number of students. It has been in the business for more than a decade now and has provided 10,000,000 lessons.
SR Score - 3180
eCompareMo.com is the country's leading financial comparison website for people looking for quick, secure, and complete information about the leading financial products in the market.
SR Score - 3627
SeriousMD is a healthcare platform highlighting the need for digital health data and management. It shifts how medical professionals look at handwritten medical records to the actual information that can save lives.
 
SR Score - 3772
The OrangeApps School Management Platform is a web and mobile platform that allows schools and universities to manage their operations using an end-to-end solution. Such a solution aims to empower lives through innovation and technology.
SR Score - 3773
Insync is building a universal desktop interface for all your personal and business data. It is a collaborative, multi-device, multi-platform with tons of data stored locally, peripherals, mobile, and cloud.
SR Score - 3867
Founded in 2017, Kumu is an emerging platform to connect with Filipino communities. It enables users to communicate with fellow Filipinos, watch live shows, post updates, and earn money.
Moreover, it also has other features like personal and group chats, games and quizzes, and creating content and live streams.
It has a whopping USD 21M capital fund with main investors such as Core Capital, Openspace, and Ventures.
Source: https://www.startupranking.com/top/philippines 
Conclusion
Building a startup company is always not an easy feat. However, it is fulfilling and rewarding, especially if you succeed in putting it on the market.
Remember that there will be tons of competitors out there, but if you are fueled with passion and dedication to make it come true, then go for it.
It may not happen in one night, but it is always possible to achieve.
So, there you have it!
Stand up, face your competition, and start making that startup company dream come true.
For more informative business and franchising articles, check out useful Franchise Market Philippines articles specifically crafted for your entrepreneurial journey.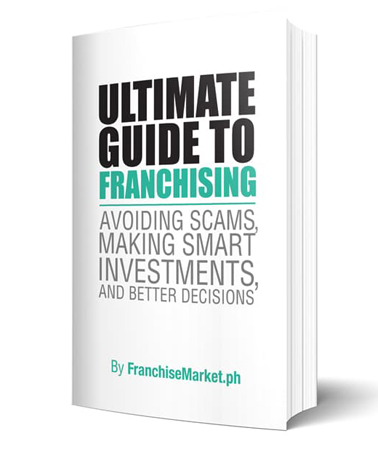 Ultimate Guide to Franchising
Avoiding Scams, Making Smart Investments, and Better Decisions
The franchise industry is booming, and entrepreneurs are wondering about how this sector works. This ebook aims to help aspiring franchisees achieve their business goals.
Learn more
Back to Blog