Saving money can be really challenging especially when online shopping is just at the tip of your fingers. You can just open your favorite shopping application or websites like Lazada and Shopee, type the item on their search bar, add it to your cart, checkout, and voila! You already did online shopping while you were still in bed wearing your pajamas.
But just like everything else in life, we should show restraint when online shopping since the money that we use to spend is hard-earned and if you want to improve yourself money-wise. So what can we do to save money while also enjoying the convenience of buying stuff online? In no particular order, here's our list of 10 practical ways to save money while shopping online.
Here are 10 Practical Ways To Save Money While Doing Online Shopping
1. Compare prices between different online retailers.
This will help you to find the best deals. Once you know what you want to buy, look for price comparison sites that allow you to compare costs at certain popular apps and stores. Some also contain information about other offers from merchants or banks that can help you save money when shopping online. And many online purchases offer a price match policy. Lazada and Shopee are among the most popular apps and websites in the Philippines that offer almost the same price.
You can also explore fairly new websites and shopping applications if they have cheaper prices. Facebook and Instagram Marketplaces are also great sites to check for prices.
2. Take advantage of online discounts, coupons, and promo codes.
Another tip to save money while buying online is to look for discounts or promo codes. Most online shopping websites offer discounts and promo codes for their customers. So you simply have to look for the proper coupon code or promo code to get a discount for your bought items.
For discounts and promo codes, you could look for coupon websites. Many websites offer excellent discounts and offers to save money while buying online.
If the site allows you to combine different coupons and promo codes at  checkout, use them in the correct order. Suppose you have a 50% off promo code and a PHP100 coupon, apply the 50% promo code first. This will deduct 50% from the total price, then you can save further with your PHP100 discount coupon.
3. Buy items in bulk if possible as this will help you save money in the long run.
Buying groceries and household products in bulk is one of the most common money-saving strategies, and with good reason. Buying bulk quantities of a particular item, like buying diapers in bulk, can save you a lot of money. Buying in bulk is almost always cheaper per unit.
Buying an item in bulk almost always saves you money every time you use that product. This can be a small difference per use, maybe just a few cents, but if it's an item you use frequently, those cents will add up later on. If you save 10 cents on something you use every day, that's a savings of PHP 36.50 per year.
Just make sure that you buy non-perishable goods when buying in bulk such as clothes, household items, cleaning materials, and preserved goods. It is not advisable to buy perishable goods in bulk such as fruits, meats, and vegetables.
4. Subscribe to newsletters from retailers so you can be notified of any upcoming promotions and sales.
If you sign up for your favorite retailers' newsletters, you can receive the best offers and offer notifications to your email address for saving more money. Some websites may offer you a first-time purchase discount if you sign up with your email address.
You can also use multiple email addresses for multiple discounts. This will help you collect more discounts that you can use when you finally need them.
You can also follow your favorite online retailers on social media for exclusive deals and coupons. As you know, social media is the biggest platform to promote anything since you can interact with more people, also known nowadays as crowdsourcing. So follow your favorite retailers on social media and get the best deals and special offers and sale notifications on Facebook or Instagram.
5. Join loyalty programs and rewards programs that offer discounts and other benefits.
Some apps and retailers offer to redeem special bonuses for  certain promotions. Points can be redeemed as vouchers for your next order with no spending limit. Basically, you can get the second product for free. Points can be redeemed for free shipping, exclusive access to flash sales, and  other benefits.
If you keep online shopping on a particular site, consider participating in their loyalty  or rewards program. These programs add credit to your shopping account for every purchase  you make. If you collect these credits, you can  use  them for your next online purchases. This is a smart way to save money!
6. Look for free shipping options to save on delivery costs.
Find products with free shipping every time you want to buy something online. Many online retailers offer free shipping on their products while some retailers have set quantities for free shipping.
If an online shopping site offers a fixed amount for free shipping, make a list of your essential items and then buy items in bulk. You will definitely get free shipping on your purchase or you can use promo codes for free shipping.
If you do not need to shop for something else, you can choose to pick up your order from a drop-off point like what Lazada and Shopee now offer. Most provide this method free of charge or for a smaller transport fee. Aside from saving more money, it additionally cuts out the want to spend more on transport or threat lacking it.
7. Choose a payment method that offers cashback or rewards.
Maximize your spending when shopping online by using any credit card you have for online purchases. Depending on how much you spend, you may qualify for rewards and other benefits on your purchases, including cashback, store credit, and faster checkout.
If you use a debit card to make purchases, it's easy to leave money behind. However, if you use cashback credit cards that reward you with a percentage back every time you swipe your money, the amount you earn accumulates as you shop online.
Now cashback websites or bonus websites are growing very fast. And the best part is that these sites actually offer cashback or rewards while you shop at their sites. You only need to find the best cashback sites to save your money to get the most out of this payment method. After some time, you can buy items with your stacked points.
8. Consider buying refurbished items which are significantly cheaper than brand new items.
The idea of using secondhand items might seem off to some people. They might think that these refurbished items might be stinky, dirty, and God knows what the previous owners did to those items. It might be the last in your self-improvement list.
But if you come to think of it, the internet has a plethora of websites that sell pre-loved yet uncompromised items. These items would be way more expensive in its original price. But since these items were already pre-owned, the value decreased but not necessarily its quality. You just have to make sure that the pre-owned items that you are buying come from a reputable website and a decent previous owner. 
You can check Facebook Marketplace and Carousell as these are tried-and-tested marketplace for second hand yet quality items.
9. Try using price comparison websites to find the best deals.
If you want to save big money, do a quick Google search before you buy any item you want online. It could be the difference between paying full price at one of your favorite retailers and getting a better discount somewhere new to you.
This is especially true for consumers who shop at Lazada or Shopee by default. Despite the convenience and fast shipping options on offer, these online shopping giants don't always offer the lowest prices.
You can also choose to install the PriceBlink browser plugin (available for Chrome, Mozilla, Safari) to avoid overpayments and get the absolute best deals online. Save tons of time by automatically getting prices for the same product from multiple retailers, organizing them on a smart chart, and even notifying you when coupons are available. These plugins won't hurt and they could even help you save more money.
10. Don't forget to check out any "end of season" sales.
Shops, online or on-site, always have these "end of season" sales. These are fairly rare depending on the country. For countries with 4 seasons, for example, they get to have 4 end of season sales. For tropical countries like the Philippines, there's a minimum of 2 end of season sales since there are only 2 seasons there.
But this still depends on the different online shopping websites. Sometimes, there are sales that are also based on occasions such as Christmas. What's more is that these sales offer big discounts. We have seen discounts left and right ranging from 50% to 90%. Take advantage of these sales to get more out of your online shopping.
We hope that this list will help you save more money while also enjoying the convenience of online shopping. Happy online shopping!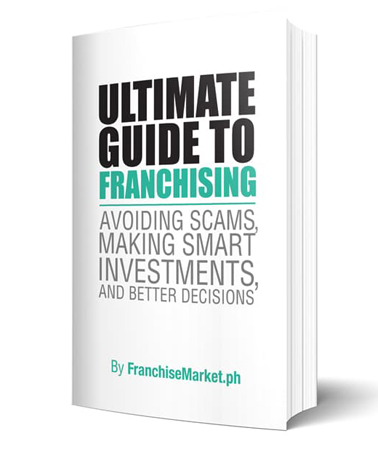 Ultimate Guide to Franchising
Avoiding Scams, Making Smart Investments, and Better Decisions
The franchise industry is booming, and entrepreneurs are wondering about how this sector works. This ebook aims to help aspiring franchisees achieve their business goals.
Learn more
Back to Blog
Disclaimer: Franchise Market Philippines strives to provide relevant and accurate information in all its articles. However, some information in our articles may differ or might be outdated from what you can see or read directly from the establishments' or businesses' websites. Please get in touch with us directly for any discrepancies.