Over the years, the advancement in the e-commerce industry has led to the conceptualization of dropshipping. It has undeniably become one of the successful business models in the Philippines.
While it is evident that drop shippers act as the middlemen between the customers and the existing warehouses or suppliers, finding the dropshipping suppliers in the Philippines is challenging and competitive.
This article features some of the most common dropshipping suppliers in the Philippines, but before delving into them further, here is a chance for you to understand what dropshipping is.
What is dropshipping?
If you search the internet, you will indeed find more than one definition of dropshipping.
However, in a nutshell, dropshipping is a sales retail fulfillment process wherein you use a third-party company to check your inventory and ship your orders.
Given this, most dropshipping business owners focus only on the branding, marketing, after-sales, and customer management aspects of the business. Anything related to the logistics is handled by a third-party company, involving the owners in minimal supervision at limited times only.
Dropshipping Profitability
Most entrepreneurs are concerned with profits. This is normal since it is one of the main goals of starting a business.
So, here is a quick answer regarding the question "How profitable is dropshipping?"
The best answer is that it has the potential to be profitable. Online shopping is in demand, and people are continually looking for ways to buy everything online - cashless and through delivery.
If you think about it, as a merchant, there is no need to put so much on-hand inventory goods - you purchase only from the supplier when you have an order from customers. This is now one way to lessen your operating costs and capital requirements, which can mean more profit for you.
Quick Tips on Starting a Dropshipping Business
The fundamentals of starting a dropshipping business are broad - it has more topics to learn and understand.
But if you want to have a quick run-through on getting started, take a look at the following pointers.
Conceptualize your dropshipping business idea
Do competitive research.
Choose a dropshipping supplier.
Build your e-commerce store
Decide the business structure.
Get your funds ready.
Market your store
Analyze and improve your products and strategies
Best Products to Market Via Dropshipping
There are various kinds of products to sell online and fulfill via dropshipping. You just need to figure out what it is.
However, research shows that most print-on-demand products dominate the online market and most of the stores selling them utilize the dropshipping business model.
Print-on-demand products mean customers choose an available design and item, and the merchant gets the design printed on the product before sending it to the buyer.
Most of the time, here is how it works for the merchant:
Create unique designs or upload pre-existing ones
Choose the products ranging from t-shirts, mugs, stickers, pillows, tumblers, wallets, etc.
Sell the designs and products online.
Send the orders to a print-on-demand service provider.
The service provider will send the finished product to your customer.
6 Dropshipping Suppliers in the Philippines
Now, going back to the topic, how can you find the best suppliers for your products? Here is a list of the known dropshipping suppliers in the Philippines.
Oberlo is a dropshipping marketplace that features millions of products available for market and customization. It is practically the toolkit for entrepreneurs around the world.
Unlike the usual e-commerce suppliers, Oberlo is like a virtual warehouse packed with products from thousands of other suppliers, too - the only difference is that the products are now centralized on their system, making your business life a whole lot easier.
It uses analytics to help you find the in-demand and high-potential products. All it takes are a few clicks, and boom! You can select your goods, customize the information and choices, and list them on your online shop for customers to browse.
This Chinese multinational e-commerce site is one of the go-to sites of entrepreneurs looking for dropshipping suppliers. It is known worldwide for wholesale trade and hefty discounts.
Moreover, it is also one of the most prominent wholesale organizations specializing in dropshipping in the Philippines. However, you need to understand that Alibaba does not offer a streamlined dropshipping administration. Still, it already has existing providers and drops shippers that can help you with your dropshipping business.
Hence, Alibaba technically does not fulfill your orders unless you arrange it with one of their providers on the platform you need to contact directly.
Undeniably, most of the known dropshipping suppliers in the Philippines and abroad come from China. This is primarily attributed to the fact that most of the products they offer are cheaper and more profitable than any other suppliers worldwide.
Aside from Alibaba, Chinabrands.com is an emerging global dropshipping wholesaler from China. Unlike Alibaba, Chinabrands.com provides direct dropshipping services and also has the fastest delivery options in the market.
Chinabrands.com has 10,000 plus items listed ranging but not limited from the following categories:
Apparel
Beauty
Health and Wellness
Kids
Automotive
Electronics
Toys
Sports Equipment and Apparels
Computer and Mobile Accessories
Outdoors Equipment
Entertainment
Kitchen and Garden Tools
If you are wondering how it works precisely, here is a short and simplified explanation to use.
Firstly, Chinabrands.com sources your desired items from the market. Of course, it will be done based on your instructions.
Secondly, there is a need for a quality check phase. The items are subjected to various quality check measures to ensure that it passes the industry's standard.  Most of the time, it includes visiting the factories and observing pre and post-production processes.
Then, after a thorough check, it is now time to send the goods to the customers. They make sure that they deliver on time by partnering with trusted third party logistics.
 
Still from China, AliExpress is another known online marketplace and dropshipping supplier. They have a wide variety of products to offer for entrepreneurs ranging from clothes to cute stationaries.
AliExpress offers no upfront cost to start using their service. You can technically begin dropshipping for free. This arrangement is best for those who are still figuring out how to create an e-commerce store and do not know what to sell.
This platform makes the process easy by providing start-up owners easy and quick processing of the orders through dropshipping model so the sellers can get started right away.
One of the reasons why AliExpress is popular among drop shippers is that the products in AliExpress are sold and shipped directly from China with worldwide free shipping services.
However, you need to beware of false advertisements. While many vendors represent their products well, some just do not mind this at all, especially if the product is in demand.
The typical scenario has products that do not match the customers' expectations, which can be related to some images on their stores that do not look the same as the original products.
Lazada is an e-commerce retailer founded in 2012. It is another choice of entrepreneurs looking for dropshipping suppliers in the Philippines.
It has everything that one can think of these days - from foods, clothes, and others. This star company is considered the go-to solution in dropshipping in the Philippines.
One of its advantages is the price of their products. Since the company is an online retail business, its products from various vendors are cheaper than most traditional shopping malls. Most of them also offer wholesale purchases, which are best for lower mark-up prices than other online shopping firms.
However, as long as competition is concerned, it is true that there are many competitors of Lazada in the Philippines. Its main competitors are Shopee (which does not implement drop shipping but still a viable e-commerce site), eBay, and Rakuten.
 
Now, enough of China. Here is an actual UK-based dropshipping supplier called ESources.
As a European country, this company took chances to penetrate the lucrative Philippine market. This supplier has an enormous inventory of products that even small e-commerce shops can use their help in setting up profitable websites.
Unlike the China-based counterparts, the prices in ESources is not that low but still reasonable because of its quality.
The platform still offers discounts for purchases, so you should not get discouraged from choosing it as a supplier. The best thing about ESources is that it provides a catalog of items available for dropshipping and discount.
Also, you have to know that ESources has various vendors, which means different choices for the items to sell. 
As an owner, you need to choose and contact vendors individually to participate with Esources and start the dropshipping process for you.
Conclusion
Alright! You now have a good understanding of dropshipping and the suppliers you can contact, but what is next?
Typically, you should think about which one to choose from the list of suppliers, but that is only possible if you already have the idea on your mind.
The best thing to do is evaluate your online shop first and when you are already set to get started, then look for suppliers that can help you.
This is the best way to jumpstart your dropshipping business. Best luck!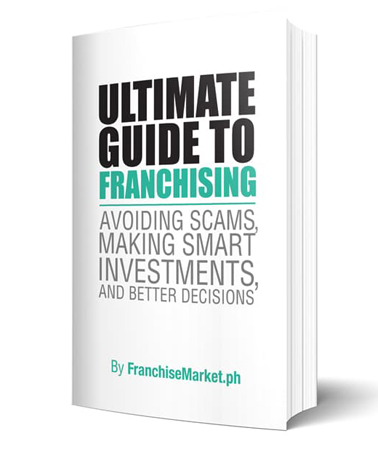 Ultimate Guide to Franchising
Avoiding Scams, Making Smart Investments, and Better Decisions
The franchise industry is booming, and entrepreneurs are wondering about how this sector works. This ebook aims to help aspiring franchisees achieve their business goals.
Learn more
Back to Blog