The e-commerce industry has been continuously changing the ways in doing business. From online shops to door-to-door deliveries, there is a game-changer that is making this possible - dropshipping.
If you are not familiar with what dropshipping is, think of the simple ordering or buying process in a usual brick and mortar store.
You look for a product in the store, pay for it, and get the item right away because the stock is physically available. The principle behind dropshipping is the same as this, except that you do the ordering online and wait for the item to get delivered.
Besides the location between you and the seller, you need to understand that sellers who use dropshipping technically do not have available on-hand stocks. Hence, you need to wait longer than usual.
Understanding the complete dropshipping process is easy. So, here is a detailed guide to help you get started.
Dropshipping Defined
There is a more standard definition of dropshipping in the e-commerce world.
It is often best described like this: dropshipping allows sellers to enter the e-commerce market with low risk and capital needed. There is no need to order stock until the customer places an order.
The seller orders the product from suppliers, and they ship it directly to the customer. This option is a flexible choice for you as a seller who tests multiple products in the market and determines if it is right for your store.
In a nutshell, you transfer your customer's orders and shipment details to your supplier, a manufacturer, another retailer, or a wholesaler.
Then, they will ship the goods directly to your customers.
Dropshipping in the Philippines: How is it done vs. the wholesale market?
When starting your online business, it is challenging to decide what products to sell unless you already have a specific product in mind.
In this case, it will be quite risky to pile up your storage room with stocks of different products when you are not yet sure of its popularity in the market.
Now, some may suggest that doing thorough research can solve this problem, but this is not always the case.
At times, due to unexpected circumstances, your research cannot sufficiently address any arising stock problems, and the only thing that can be done is to use the dropshipping method.
Now, should you ditch then the idea of selling wholesale?
The answer depends on you - it is your preference.
But if you want to remain objective, some researches suggest that dropshipping is better than wholesale.
By now, you already know how dropshipping works. This time, take a look at how the wholesale market works.
In a wholesale business, you get orders in bulk, which means having ready stocks on-hand so you can send the items right away to your customers.
This is ideal for businesses in the fast-moving consumer goods (FMGC) market segment. This is because most people who order the products want to get them in bulk in one go, perhaps because of high demand and other factors.
Why start dropshipping in the Philippines?
Dropshipping provides equal opportunities to everyone.
Your race or residence does not matter - it is the product you are selling that plays an essential role in the process.
So, why should you start exploring this business?
For one, it is a promising trend in the market today.
It is one way to secure a better future for yourself. This business gives you a steady income without the need to manufacture the products by yourself.
Another thing is the easy internet access and growing smartphone usage in the Philippines. Almost everyone has access to online shopping platforms, and you as a seller can have many ways to stay in touch with your suppliers and customers 24/7.
There are also available trusted payment gateways globally, such as PayPal and 2Checkout, making you feel safe and secure that you can receive and manage your well-earned profits without any problem.
How dropshipping works? 6 Simple Steps for You
This time, take a look at these simplified six steps on how dropshipping works.
1. Find an online supplier.
This part of the process can be challenging, especially if you want to sell a rare item in the market. 
However, it should not stop you because you can still find the perfect suppliers for the products you want to sell in a way or two. 
After that, you do not need to worry anymore unless your chosen supplier decides to stop producing the product itself (which we all hope is not the case), or if they suddenly change prices and you think it is not anymore the best match for your needs.
2. Post the products on your website or social media
After having the supplier, you need to advertise your business and let people know your offering.
The best way to do this is to post the supplier's products with marked-up prices on your website or social media accounts.
3. Process the payment
This stage is a two-way street. You need to capture payment from your customer and pay your supplier too. You can use e-commerce platforms like Shopify to manage your store's sales and the payments you receive from the buyers.
4. Forward the orders to the supplier
Well, this is already very basic. After receiving payment from the buyer, you should process it immediately or within 24 to 48 hours. That is the industry's standard. You should be able to redirect the orders to your suppliers, pay them the total amount, and of course, keep the profit.
5. Wait for the supplier to ship the item.
At this point, you may wonder why they should manage the shipping of the orders. The reason is straightforward: they should send it directly to the customer instead of sending it back to you, finally, to the customer. It saves shipment time and lessens the waiting time of your clients.
6. Be consistent
Your online store is likely doing great, but you should not be complacent. You need to make sure that you are consistently doing your best to find more products and suppliers. Doing this means more earnings are waiting for you than just relying on one or two products.
Dropshipping Advantages and Disadvantages
Managing inventories is a headache.
This is always the case when you maintain massive storage for your products. To tend with your regular inventory, you need several employees to get this done.
If you hate this part of the process and prefer not to go through any hassle, then dropshipping is your perfect solution.
The simplified process is what most people love about the dropshipping business - no inventories, no shipping problems.
Moreover, if you are concerned about your capital, then ease your worries!
Dropshipping does not need hefty capital investment. You can technically start with a reasonable amount you have in hand.
For the disadvantages, some people say that making dropshipping yields less profit and does not guarantee excellent customer support.
However, this observation is a lot more subjective than being objective. After all, what matters is your management skills.
Many people have been doing drop shipping but still, earn a lot. It is all about your strategy and willingness to get more sales in the long run.
Key Takeaways
Alright!
So, what do you think about dropshipping after reading more information about it? Is it something that excites you?
If yes, then that is quite normal. But before delving into it any further, here is a quick run-through of the essential points you need to retain from this article.
 
Dropshipping is ideal than wholesale.
No inventories are needed for dropshipping.
You do not need to have a considerable capital investment.
The dropshipping process is simple and easy to understand.
Dropshipping is the best way to enter the e-commerce market.
There is no need to worry about logistics.
You do not need to own a factory.
There is no need for several employees.
It is international.
In the end, it is best to still weigh the typical pros and cons of dropshipping during your whole decision-making process.
This guide exists to give you comprehensive insights into the things you need to know about dropshipping.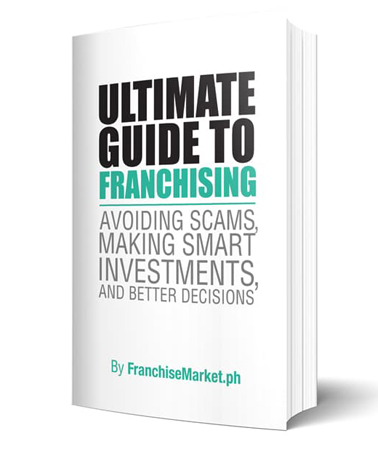 Ultimate Guide to Franchising
Avoiding Scams, Making Smart Investments, and Better Decisions
The franchise industry is booming, and entrepreneurs are wondering about how this sector works. This ebook aims to help aspiring franchisees achieve their business goals.
Learn more
Back to Blog