If you have been keen on cryptocurrencies initially, you likely know already what it takes to invest in this lucrative finance niche.
For newbies, this is a complex topic that requires critical thinking, focus, and mastery. So, if you are already familiar with it, then good. You all have the time to improve your knowledge over time.
For now, take time to learn everything about cryptocurrencies - basics to advanced. This will help you prepare yourself before investing your hard-earned money.
Moreover, here is one thing you should remember: there is always a gamble with cryptocurrencies, and it is either you gain or lose.
So, what is cryptocurrency, and why are people interested in it?
Check out this article.
What is a cryptocurrency?
A cryptocurrency is any digital currency secured by cryptography.
Just like the usual money, a cryptocurrency can be one form of payment. So, yes! If you are curious whether you can use this in the market, the answer is yes or no.
You see, it should be technically used and exchanged online for goods and services. But, it is something that is not part of most countries' banknotes circulation.
This makes cryptocurrency somehow useable only for those companies that have issued their currencies or tokens.
The tokens are used for trading goods or services that the company provides, just like it is used in arcades or casinos.
However, unlike the usual banknotes, a cryptocurrency is generally secured, that there is almost no possibility of counterfeit.
What is cryptography?
Cryptography refers to the method of protecting information and correspondences using codes. This allows only the intended users to read and process it.
It comes from the words crypt, which means "hidden" and "graphy" or writing. This technology makes cryptocurrency trading safe and secured.
Cryptocurrencies and Their Worth
Do you know how many cryptocurrencies are currently offered and used worldwide?
If you do not, prepare not to get overwhelmed. You are warned.
According to CoinMarketCap.com, there are more than 6,700 different cryptocurrencies used for public trading.
At the same time, the total value of all present cryptocurrencies is already more than $2.2 trillion. However, bitcoins are only pegged at about $1.2 trillion despite being the most popular digital currency globally.
Cryptocurrencies for Investment
If you are reading this, you likely heard about cryptocurrency from your friends investing in this.
But is it really a wise investment?
To be honest, some are still divided when it comes to cryptocurrency investment. So, here are two sides of the story.
It remains valuable and continues to gain popularity. Consider PayPal launching a new service that allows account holders to buy, sell, or hold cryptocurrency. This service also allows them to buy stuff at 26 million different accredited PayPal merchants.
It is unpredictable. Just like investing in the stock market, cryptocurrency investment shares a fair part in its sudden fluctuations. One day it is soaring high, but do not be surprised if it hits rock bottom in just a snap.
Based on these observations, why don't you take the time to sit down and think about it again?
Evaluate the pros and cons of this investment and decide if it is something you want to explore. Otherwise, it will be best to look for other investment opportunities such as franchising, stocks, bonds, or real estate.
10 Best Cryptocurrencies to Buy this 2021
If you are reading this section, then you would likely pursue your investment. And, it is also now the best time to check which currency to choose.
Do not worry! Here are ten cryptocurrencies to choose from in no particular order.
1. Bitcoin
All hail to the king of all cryptocurrencies - the bitcoin.
It is the first cryptocurrency with the highest liquidity value. Moreover, it aims at becoming a fully decentralized digital cash with no regulations.
Although it has a volatile nature on the market, it is still one of the most stable cryptocurrencies in the world.
Today, bitcoin's price is a whopping $58,120.22, making it the best choice for most investors.
2. Ethereum
Unlike bitcoin, ethereum was the first one to introduce smart contracts.
It allows developers to create desktop and decentralized mobile applications powered by blockchain technology.
Over the years, it has maintained its position in the market as part of the top cryptocurrencies. This has been possible with the help of its loyal investors.
So, do not be surprised if this overpasses bitcoin's stability in the next years.
For now, ethereum's price is $4,066.
3. Litecoin
Litecoin is famous for its market capital and liquidity value.
However, here is one difference: it is limited to 84 million coins while bitcoin only has 21 million. Moreover, litecoin has a block reward of 12.5 LTC, which is higher than any other cryptos.
Litecoin's price today is $388.92.
4. Cardano
Cardano is an affordable cryptocurrency that is known in the community since 2015.
You can consider it a strong player in the market with its Ouroboros blockchain technology. This method uses two blockchains instead of the usual one.
It works like this:
One blockchain will manage general ordinary transactions, and the other processes smart contracts. This makes Cardano scalable without facing slow-down issues.
Here is also one fact regarding Cardano.
It is also known as the Japanese Ethereum because most of its investors are Japanese. Also, it uses the Proof of Stake algorithm, making Ethereum's $30.7 billion market cap.
Cardano's price today in the market is $1.75.
5. Binance Coin
Binance is considered a parent company with a strong business history in creating "utility tokens."
Therefore, it is best to add in your portfolio if you already own bitcoins or ethereums.
Binance Coin is always useful and in demand, making traders use it to buy other cryptocurrencies on Binance Exchange.
It is also one of the world's fastest-growing cryptocurrency exchanges that are growing stronger every day.
As of now, Binance Coin's price is $663.96
6. Ripple
Ripple is a bit different from other cryptocurrencies.
This is because it is a venture-backed startup that offers finance settlement services to banks. Over the years, it also has a partnership with large banks, including the Bank of America.
This makes Ripple an ideal for institutional investment rather than a personal one.
The latest Ripple's price in the market is $1.56.
7. Dogecoin
Dogecoin is a bit unfamiliar to most traders.
Its price spiked in early 2021 as a way to prevent the rumor about the short-selling of Dogecoins by many Wall Street hedge funds.
This was when Elon Musk appeared in the picture as the so-called "Dogefather." He became the iconic ambassador of this cryptocurrency and promoted it until it hit its all-time high of $0.2917.
So, yes! It continues to have steady growth, and do not be surprised that Musk's SpaceX is actually accepting Dogecoins as a mode of payment.
The current Dogecoin's price is $0.5049.
8. Bitcoin Cash
Even with bitcoin's popularity, some traders actually believed that its scalability could be an issue.
This has created another form of cryptocurrency known as Bitcoin Cash - a peer-to-peer electronic cash system that is very scalable.
Its latest market cap is $8,993,553,011, which is totally huge. No wonder this has been one of the most-eyed cryptocurrencies by big-time investors, with a total current market price of $1,462.21.
9. Tron
Here is a fun fact regarding Tron.
When ethereum was founded in 2017, Tron also went to stardom.
But, it now has its own blockchain platform, making it an independent cryptocurrency.
It also uses the Proof of Stake algorithm to process transactions and present a market capitalization of $4,406,488,234.
And, this figure is expected to double up in the next years.
Most traders think that this is getting famous compared to ethereum because it has more decentralized apps. Today, the Tron's price in the market is $0.142.
10. Zcash
Even if bitcoin is the king out of all the current and known cryptocurrencies, Zcash can do what Bitcoin cannot.
The difference is this: with bitcoin, the blockchain is transparent. It means tracking transactions is easier with bitcoin. However, Zcash only allows transaction tracking if the user wants to track those transactions.
Right. You get to have more privacy, something that is lacking with bitcoins.
With this extra layer of privacy, more traders are at ease with their trading transactions.
The current market value of Zcash is valued at $2,701,320,183, so it can also be an option for you if you want to diversify your trading profile.
Its current price today is $305.40.
Conclusion
There you go. That is your top 10 list of cryptocurrencies you can choose from.
While this list can help you pick your best choice, it is always important to remember that you still need to do thorough research about your preferred currency.
Doing this minimizes the risks of losing your investment's value over time and will help you build a strategy that will work for your interest.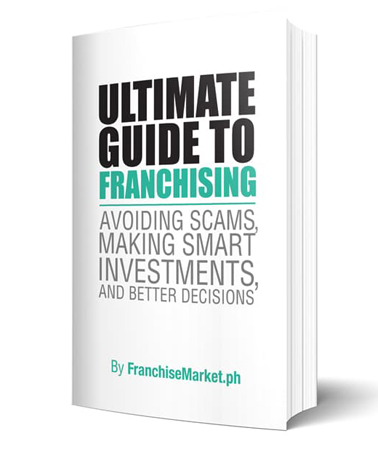 Ultimate Guide to Franchising
Avoiding Scams, Making Smart Investments, and Better Decisions
The franchise industry is booming, and entrepreneurs are wondering about how this sector works. This ebook aims to help aspiring franchisees achieve their business goals.
Learn more
Back to Blog