Almost everything today is digital. The internet has opened up many opportunities for people and businesses. One needs to discover its potential in leveraging the e-commerce industry.
A business does not exist with no purpose. Every entrepreneur aims to make it profitable and popular with consumers through the process known as marketing.
In the old days, the word-of-mouth (WOM) strategy was the most traditional form of marketing. It was a tool to make a business succeed. However, this is not the case anymore. Today, the power of the internet is beyond the limits; it can make every business succeed if appropriately utilized.
Digital Marketing Defined
Any form of marketing done online is considered part of digital marketing, also known as the internet or online marketing. In a nutshell, it is a component of marketing that does not involve the use of traditional marketing tactics but rather uses online platforms and applications to promote products or services.
This form of marketing is in-demand these days because the internet is practically everywhere. Through digital marketing, thousands of products and services are made available for consumers all over the world. It paves the way for a global marketplace.
Benefits of Online Marketing
The ultimate goal of online marketing is to get potential customers that will patronize your brand. As the owner, you have the sole discretion to decide what marketing approach to use.
If you are a local business, targeting a local audience may be your priority. Yet, if you choose to use digital marketing, there is a higher chance of getting a bigger group of customers than what traditional marketing can do. It is possible to reach a broad audience that is both cost-effective.
Other benefits of online marketing include:
It is a great platform to penetrate a diverse and global marketplace.
It promotes brand loyalty and awareness.
Evaluating online marketing effectiveness is more manageable because everything can be tracked in real-time.
There is an active interaction with your prospects. Through this, you can fully understand what they are looking for online.
It is cost-effective compared to traditional marketing methods.
Benefits of Having a Website for Business
A website is a powerful marketing tool. It makes your business accessible to anyone. Utilizing its full potentials means gaining a competitive advantage over the other competitors. Starting a website will require you a small capital, but its benefits are a handful that you will not mind the amount.
Aside from getting more leads and prospects, increasing sales, enhancing the brand image, and improving customer service, here are some other benefits of a website to a business:
1. Promoting Products and Services
Through a website, you can provide photos and detailed descriptions of the products and services you are offering. It is also essential that you explain the competitive advantage of your products and services over the competitors. 
2. Build a Business' Reputation and Credibility
Most businesses with a legitimate website quickly gain the trust of consumers. For example, online shopping has become very popular, and everything is done digitally, including payment. If your business has a website, people think that you are doing the business legally. In other words, a business website establishes your legitimacy as a business.
3. Improved and Cost-Effective Advertising
Your website address is powerful. There is no need to spend a fortune on getting an air time slot on television or securing a newspaper's ad space. You can effectively use a website to improve your advertising strategy. 
4. Promote Physical Stores Locally and Abroad
If you are a business that is not focused only on online selling, you can let your customers know the locations of your brick and mortar stores by using your website. Input all the information about a specific branch so customers can easily reach them.
5. Open Platform for Communication
Your consumers can quickly review your products and services based on their honest opinion. Their feedback matters, so use this information to improve your business.
Great success starts with having an efficient website. If you need help in website development and other services related to maintenance, seek advice from the experts. CarveonTech is a trustworthy website development agency that can surely design your website the way you want it. It is a Cebu-based digital agency dedicated to leverage businesses of all sizes around the globe with results-driven website solutions.
Social Media: Definition and Uses
Aside from a website, social media also help in maximizing a business's potentials in the global marketplace. By definition, social media are any software or application that allow people to share content in real-time through virtual communities and networks efficiently.
Today, among the most popular social media platforms used by businesses are Facebook, Instagram, Pinterest, Twitter, and LinkedIn. These online networks have a massive database of users that later on become consumers of different businesses.
By sharing information about products and services, a business can get leads and convert them into sales. Moreover, social media have introduced efficient advertising schemes that enterprises can use, like Facebook and Instagram ads.
Benefits of Social Media for Businesses
The social networking sites have become so powerful over time that social media marketing has been part of the trend. Entrepreneurs do not rely on digital marketing alone, but they pair it with social media marketing to get the most benefits out of these two concepts.
Here are some of the benefits of social media in businesses:
1. Increased Brand Awareness
Social media is another cost-efficient marketing method used to produce and circulate content that can increase business visibility. The best way to utilize social media marketing is by implementing a social media strategy. This can significantly increase brand recognition through engagement with a broad network of customers. 
2. Improved Brand Loyalty and Authority
Social media can help you build a database of loyal customers. Practically, social media connect you with customers and let you know their concerns and feedback, which you can use to improve your business further. Moreover, it makes your brand authority grow as you become known for having quality content and customer service.
3. More Traffic
Do not limit your inbound traffic to what you can get locally. As you rank for specific keywords, more people will likely start to search using that and end up knowing your brand. Therefore, it helps you reach an audience that is outside your customers' loyal database.
4. Cost-Effective Method
With social media, there is no need to spend much money on promoting your business. You can set a budget that works for you, with guaranteed results by the end of the day.
5. Free Market Research and Marketplace Insights
If you need to conduct market research, social media can help you a lot, given that it can reach diverse audiences. Moreover, it gives you access to marketplace insights wherein you get to know more about your consumers. You can have ways to know what they like and dislike, what they think about your brand, and how strong is your social media presence.
Website vs. Social Media
In the end, entrepreneurs may wonder about which is better between the website and social media. The answer to this question depends on your objectives as the owner. Indeed, reaching more audience and getting more sales are top priorities, but you need to consider if using just a website can yield better results than having both.
Most businesses have both website and social media accounts that help them in marketing their products and services. Both platforms are considered essential, so trying both is not a bad idea. However, if it is impossible, then secure a website at least to improve your online presence.
BONUS: Understanding Affiliate Marketing
Affiliate marketing is a buzzword in the digital marketing industry. This type of marketing helps both the owners and the affiliates gain benefits. It is a win-win situation - the seller gets sales. and the affiliate receives a commission.
By definition, affiliate marketing is a type of performance-based marketing. Here, the business rewards affiliates for each customer brought by the affiliates' marketing efforts. For example, a lifestyle blogger or influencer may choose to become an affiliate marketer of an online shopping mall. Through releasing content (article, photos, videos, etc.), the affiliate can link the product to his/her post. The goal is to have the visitor or customer clicked on it or bought it, so that the affiliate can get a commission.
Here are some of the known websites with affiliate programs:
Wix - is a free website builder tool that allows you to create an HTML5 website through the use of online drag and drop tools
Bluehost - is a web hosting company that powers millions of websites
eBay - is an online e-commerce website that offers both buy and sell options
Shopify - is an e-commerce platform for online stores and retail point-of-sale (POS) systems
Amazon - is another e-commerce website that focuses on e-commerce, cloud computing, digital streaming, and artificial intelligence (AI)
DreamHost - is another web hosting company and domain name registrar
AliExpress - is an online retail service based in China owned by the Alibaba Group
Hubspot - offers a full platform in marketing, sales, customer service, and CRM software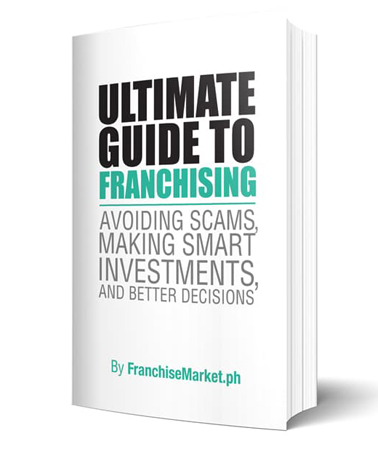 Ultimate Guide to Franchising
Avoiding Scams, Making Smart Investments, and Better Decisions
The franchise industry is booming, and entrepreneurs are wondering about how this sector works. This ebook aims to help aspiring franchisees achieve their business goals.
Learn more
Back to Blog