Every year, there has been a new roster of marketing tools that emerges in the market. While not most of the previous tools become obsolete, some get competitions that push them further down the list.
As 2022 is about to end, this guide will cover the most used tools in the digital marketing sphere and the emerging tools that can make every marketer's job easier and more manageable.
We compiled a list of the different marketing tools you'll require, organized by marketing category. This isn't a comprehensive list, but it's a well-chosen selection of tools that excel in their fields, are reasonably priced or even free, and can expand along with your business over time.
Why do you need marketing tools?
The unseen cornerstone of a successful marketing strategy is the tools used in marketing. There are hundreds, if not thousands, of marketing tools available, some of which are costly and challenging to use. Small business owners may need help choosing the best tools suited for their operations due to the cost of these tools alone.
However, the cost of tools should help your business. It would be best if you thought they have more leverage for your business in the long run.
So, why do you need marketing tools?
It is very simple: to make your business stand out from the others and make everyday operations easy.
Let us start digging through this list and choose the best ones for your business.
Types of Marketing Tools
The different types of marketing tools you'll need fall under the following categories: 
Email marketing
Content marketing
Search Engine Optimization (SEO)
Lead capture and conversion
Social media marketing
Direct mail
Lead generation
Design and visuals
Live chat
Project management
Email Marketing
Email marketing is a central location for all email campaigns you send, automated sequences like abandoned cart emails and special announcements to your customers, supporting your overall email marketing strategy. Moreover, you can organize various email lists, create email campaigns, send email blasts or newsletters, track and analyze results, and more with email marketing tools.
Although many email marketing services are available, the following are among the best. 
1. Klaviyo
Klaviyo is a potent marketing tool that supports eCommerce store owners in giving their customers a better tailored experience. Results speak for themselves; in the past year alone, Klaviyo has assisted brands all over the world in generating more than $3.7 billion in revenue. An average of 67 organizations switch to Klaviyo every day because building deeper, higher-value client relationships has never been simpler.
Platform types include standalone SaaS and the Klaviyo Shopify app. 
Pricing: Free for a total of 500 email sends and up to 250 contacts. Paid packages for up to 500 contacts begin at $20 per month.
2. Mailchimp
A marketing automation tool called Mailchimp was created for companies who use email to communicate with their target consumers. You can manage your mailing lists, make personalized email templates, nurture and automate your entire marketing campaign with this all-in-one solution. Businesses seeking to use email marketing require a solution like Mailchimp to make their campaigns work smoothly.
Type of platform: Mailchimp Shopify app, standalone SaaS web interface 
Pricing: Free for up to 2,000 contacts, with a daily cap of 2,000 and a monthly send cap of 10,000. Plans starting at $9.99 for 500 contacts are available.
3. Shopify Email
You can build, run, and track email marketing campaigns natively within Shopify Marketing with the help of Shopify Email. Your next marketing campaign may be easily created using highly configurable email templates, current brand assets, and product content from your store.
Platform: An email account is included when you set up for a Shopify store. 
Price: Free with the purchase of any Shopify store.
4. Omnisend
An omnichannel marketing automation tool called Omnisend is designed for e-commerce companies that prioritize growth. For seamless communication via email, SMS, online push notifications, and other channels, Omnisend lets you integrate many channels to a single automation workflow.
Platform: Email advertising for online stores: integrates with BigCommerce, WooCommerce, and Shopify. 
Pricing: Free with 500 monthly mails and up to 250 contacts. Paid plans start at $16 per month for up to 6,000 sends to up to 500 contacts.
5. Automizely
With the aid of top-notch sales and marketing tools and a simple to use portal, brands can be empowered to drive leads, customer engagement, and sales with the help of Automizely Marketing, an all-in-one eCommerce marketing automation platform. 
Automizely Marketing offers merchants additional cutting-edge tools like AI-powered product recommendations, countdown clocks, and promotional bars in addition to email and SMS marketing in order to build engaging experiences that are known to increase sales. Furthermore, none of these tools requires technical knowledge or support and may be utilized immediately with little effort.
Platform type: the Automizely Shopify app. 
Up to 300 contacts and 3,000 total sends are free. Paid plans with 600 contacts and unlimited email sending start at $11 per month.
6. Seguno
Shopify store owners may manage their email marketing campaigns with the help of the plugin Seguno. They can use it to build email directories and strengthen consumer relationships. Email lists enable companies to use effective email marketing to create significant revenue.
Platform type: Seguno Shopify app. 
Free for the first 250 subscribers. Paid plans for 251 to 1,000 customers start at $10 per month.
You may also want to read: Why Philippine Businesses Should Leverage Digital Transformation Now
Content Marketing
Every component of your content marketing strategy can be supported by content marketing tools, whether you want to establish a podcast, a blog, or new videos. Regardless of your level of experience, they make things easier and help others.
Here are some of the tools you can use to leverage content marketing.
7. Buzzsumo
A cloud-based software called BuzzSumo can assist you in finding the finest engagement, content, and outreach options on social media and search. While keeping an eye on what matters most to your brand, discover fresh keywords, popular articles, customer inquiries, and successful content strategies.
Platform type: a standalone SaaS web interface. 
Free plan includes 10 searches each month. Plans that include unlimited monthly searches start at $79 per month.
8. Hemingway Editor
In order to make your work read and seem better, the Hemingway App is an editor that identifies and corrects syntax, sentence structure, and fluency. You can use it as a self-editing tool to write more succinctly.
Platform type: a standalone SaaS web interface. 
Free product; no cost.
9. Grammarly
People can interact with confidence on a variety of platforms and devices thanks to Grammarly. Every day, over 30 million users and 50,000 teams receive coaching from our AI-powered ideas, which pop up everywhere you write and help you write more accurately, clearly, engagingly, and effectively.
Platform type: a standalone SaaS web interface, downloadable app
Pricing: available for free and premium plans that start at $180 per seat annually.
10. Simplecast
With one-click publishing to Apple Podcasts, Google Podcasts, Spotify, and other places where your audience listens, Simplecast is the simplest method for you to distribute your audio to the globe.
Platform: Standalone SaaS web interface 
Pricing: Simplecast has a 14-day free trial period but no free plan. A Basic package for 2 team member seats starts at $13.50 USD per month.
Search Engine Optimization (SEO)
With the aid of SEO tools, you may improve and discover new strategies for increasing organic website traffic from search engines. They enable you to conduct keyword research, monitor the effectiveness of various web pages, and assist you in learning how to improve the organic search performance of your website. SEO enables you to increase free website visitors.
Here are some tools you can check and use.
11. Semrush
Semrush is a comprehensive piece of software made to assist online marketers in optimizing their websites for more organic search traffic. Additionally, you may assess your position in relation to your rivals and improve your data-driven selections regarding the keywords to target for both organic search and Google ad campaigns.
Web interface for a standalone SaaS platform. 
There is no free option for pricing. Paid pricing has a monthly cost of $119.95. Teams can track up to 500 keywords each day and have up to five projects under this plan. For $229.95 each month, you can track up to 15 projects and 1,500 keywords daily with the second-tier subscription.
12. Moz Pro
A well-known all-in-one SEO software package called Moz Pro has capabilities for enhancing search engine exposure. Link Explorer, Keyword Explorer, and Rank Tracker are important functions.
Web interface for a standalone SaaS platform. 
Free SEO tools like Link Explorer, MozBar, Domain Analysis, and Keyword Explorer are available. For companies with a physical location, Moz Local starts at $14 per month. For teams that want weekly keyword rankings tracking, customized reports, competitive analysis, and more, Moz Pro starts at $99 per month.
13. Ahrefs
Link building, keyword research, competitor analysis, rank tracking, and site auditing features are all included in the SEO software suite Ahrefs. The majority of Ahrefs' features were created with marketers in mind. In a nutshell, Ahrefs is an SEO tool made to assist users in improving their Google results.
Web interface for a standalone SaaS platform. 
There is no free option for pricing. Paid pricing has a monthly cost of $119.95. Teams can track up to 500 keywords each day and have up to five projects under this plan. For $229.95 each month, you can track up to 15 projects and 1,500 keywords daily with the second-tier subscription.
14. Ubersuggest
Ubersuggest is a free SEO tool that focuses on coming up with fresh keyword suggestions. Ubersuggest was initially developed as a tool to harvest Google Suggest phrases; but, since being recently acquired by businessman Neil Patel, the feature set has been greatly increased.
Web interface for a standalone SaaS platform. 
Free tool for keyword research.
Lead Capture and Conversion
You might provide new email subscribers with a discount or allow customers to sign up on a landing page for information on the debut of a new product. Lead gathering tools ask potential consumers for their emails so you may send them promotional emails in an effort to turn them into paying customers. You won't be able to nurture website visitors who don't convert if you don't have lead capture tools.
Here are some of the best lead capture and conversion tools for your business.
15. Unbounce
Unbounce is essentially a tool for creating landing pages. It enables you to create landing pages for email collection, sales growth, and other purposes. 
Here is a brief summary of what Unbounce does: 
Retaining visitors for a longer period of time, increasing their subscriptions, encouraging them to make more purchases, and having them thank you for letting them know about the great price when they do. 
Continue reading to find out what makes Unbounce such effective software for creating landing pages, the key component of a sales funnel.
Platform type: a standalone SaaS web interface. 
Pricing: You can start with a 14-day free trial, but there is no free option available. The entry-level Launch plan, which costs $90 a month, provides one domain, up to 20,000 visitors, and up to 500 conversions. The $135/month Optimize package offers up to 1,000 conversions, 30,000 visitors, and five domains.
16. Sales Popup
Sales popups generate a sense of urgency and let you display recent purchases to visitors. With trust badges, it builds the social proof and trust that your store needs from new customers. Quick view of the products in the store might also help to lessen friction. the current top features.
Platform type: sales Open Shopify app 
Pricing: Up to $100 in increased revenue is included in the free version. The $3.99/month second tier plan offers up to $1,000 in increased revenue.
17. Justuno
In terms of conversion rate optimization, Justuno is a pioneer. With the help of our suite, you may expand your audience and email list as well as view all of your metrics in real time. You can watch this video to learn more about what we do and how we can support the expansion of your company.
Platform type: Justuno App Shopify 
Pricing: A 14-day free trial is offered to start. Up to 10,000 website visitors are included in the $41 introductory package. The second-tier plan has limitless website visitors and costs $399 per month.
You may also want to read: How to start a shopify store for your e-commerce business 
Social Media Marketing
You can compose a single post and have social media tools broadcast it automatically to all platforms at the time and date you specify. With the help of these tools, it is no longer necessary to manually enter content into each social media app each day or track the performance of each post in a spreadsheet. Additionally, they enable clients to browse a social feed on your website and make it simpler to develop and publish paid social media articles.
Here are some of the best social media marketing tools in the market.
18. Buffer
Buffer is a platform for managing social media for small to medium enterprises that enables users to create content, interact with customers, and track the effectiveness of their social media efforts. Facebook, Instagram, Twitter, LinkedIn, Google+, and Pinterest all have integrations with Buffer.
Web interface for a standalone SaaS platform. 
Up to three social media networks and ten posts in queue are free. Paid options with unlimited postings in the queue start at $5 per month for each social media platform.
19. Instafeed
The Shopify app Instafeed enables you to showcase your Instagram feed on the home page of your store. It's an excellent technique to promote your goods and build relationships with potential clients. It's also really simple to set up and operate.
Platform: Shopify app for Instafeed. 
For one Instagram feed, there is no charge. Paid options for up to three feeds begin at $4.99 per month.
20. Hootsuite
Hootsuite is a platform for managing social media that includes capabilities for scheduling, syndicating, and planning social media updates. Automatic scheduling, social media monitoring, performance reporting, simple work management, and more are important aspects.
Web interface for a standalone SaaS platform. 
Free and paid plans for your needs
21. Loomly
Co-founders Thibaud and Noemie Clement are the minds behind Loomly. Since its founding in 2015, the firm has made modifications to its social media management tool that have made it a better and more useful product overall.
Web interface for a standalone SaaS platform. 
Free and paid plans for your needs
Direct Mail
You may send a consumer a catalog, a coupon, or an event flier as a form of direct mail marketing. Designing, distributing, and monitoring the effectiveness of your direct mail operations at scale is made possible by direct mail marketing solutions.
Here are some of the direct mail solutions you can use in the market.
22. Pebblepost
PebblePost is the industry's top marketing platform for programmatic direct mail, assisting hundreds of brands in driving profitable growth by interacting with consumers at home through timely, pertinent marketing mail that is driven by online intent, streamlined for speed, and performance-optimized.
Web interface for a standalone SaaS platform. 
Pricing: To request a demo, you must get in touch with PebblePost's sales staff as there are no prices listed on the company's website.
23. Postie
Direct mail now functions as a digital channel thanks to Postie, a unique software and data platform. For quick, real-time deployment, management, and measurement of direct mail campaigns, Postie provides prospecting, retargeting, and CRM solutions on a single platform.
Web interface for a standalone SaaS platform. 
Postie doesn't provide pricing information on their website; to get a demo, you must speak with the sales team.
Lead Generation
Lead sourcing is automated by lead generating technologies, which also aid in converting fresh leads into paying clients. Without these tools, bringing in new clients would be a laborious process that took a lot of effort and coordination between numerous moving elements. Lead generation software automates these procedures, eliminating your need for guesswork.
24. HubSpot
The cloud-based CRM HubSpot was created to aid in the alignment of sales and marketing teams, promote sales enablement, increase ROI, and improve your inbound marketing strategy to produce more qualified leads.
Platform type: HubSpot Shopify app, standalone SaaS web interface. 
HubSpot provides free customer service, marketing, sales, and CRM technologies. For 1,000 marketing contacts, the genuine Marketing Hub plans begin at $45 per month. The next tier package, which offers up to 2,000 marketing connections and a lot more capabilities, starts at $800 per month.
25. Sales Navigator
A sales intelligence tool called Sales Navigator enables virtual selling by letting salespeople establish and sustain relationships with their clients on a large scale.
Platform type: standalone SaaS web interface. 
Pricing: free trial for first time users and paid plans after
Design and Visuals
The layout and graphics of your website are distinctive to your brand, just like your packaging, business cards, and images and videos of your products. With the aid of these design tools, anyone—regardless of design ability—can easily develop a vibrant, alluring visual language for their company.
26. Canva
Canva is an effective design tool that can be used in schools to produce projects that not only impress kids but also assist in teaching them the fundamentals of digital design.
Web interface for a standalone SaaS platform. 
Price: The free option offers a substantial number of features. The pro package, which costs $12.99 each month, includes brand kits, premium pictures, and templates.
27. Adobe Photoshop
Raster graphics editor Adobe Photoshop was created and released by Adobe Inc. for Windows and macOS. Thomas and John Knoll originally came up with the idea in 1988. Since then, the program has evolved into the industry standard for editing raster images as well as all forms of digital art.
Platforms: downloadable and installable software. 
Price: Available in free trial then paid plans afterwards
Live Chat
Not only is live chat useful for customer service. Live chat solutions make it possible to have conversations in real time, automate responses, and measure and examine the best message kinds for conversion. They are crucial in providing answers to the queries preventing buyers from making a purchase.
28. Tidio
Tidio is a robust, all-in-one customer service platform that raises the bar for your customer service and aids in increasing sales. While AI-powered chatbots engage your clients in real-time so you can close more sales, an easily accessible live chat widget makes your business accessible around-the-clock.
Platform type: SaaS plug-in with Tidio Shopify app. 
Price: The free option entitles you to unlimited messages and 100 unique visitors. Paid options begin at $39 per month and include unlimited unique visitors, conversations, and chatbots.
29. Intercom
Intercom is a platform for customer communications. It makes it simple to individually engage with them through tailored content, behavior-driven messages, and conversational help by revealing who is using your product or website.
Plug-in for SaaS platforms. 
Pricing: A 14-day free trial is offered to start. Plans for small businesses begin at $67 per month. Pricing for larger enterprises is determined by the required number of seats and the number of unique persons you communicate with via outgoing message each month.
Project Management
The secret to a well-organized marketing campaign schedule and effective team communication is using project management software.
Here are some of the best project management tools in the market.
30. Airtable
A platform called Airtable makes it simple to create effective, unique applications. The best part about these tools is that you can develop them without ever learning to write a single line of code, which means they can streamline practically any process, workflow, or project. (Spoiler alert: this is the core idea behind low-code/no-code.) Airtable is used by hundreds of businesses every day to manage their most crucial business activities, from coordinating large-scale video production to tracking job interviews.
Web interface for a standalone SaaS platform. 
Price: The free version of Airtable comes with an infinite number of bases, 1,200 records per base, and 2 GB of attachments per base. Upgrade to a premium plan for 5,000 records per base, 5 GB of attachments per base, and six months of revision history for $10 per seat per month.
31. Google Workspace
For startups, companies, corporations, people (more on that later), nonprofits, and education, Google Workspace provides a selection of communication and productivity apps. Calendar, Gmail, Docs, Sheets, Slides, Forms, Sites, Keep, Meet, Drive, and more tools are included in the productivity toolset. Google promises a better user experience, new identity, and more with a rebranded Google Workspace.
Platform type: Standalone SaaS. 
Pricing: For 14 days, Google Workspace is free to use. Plans start at $6 per user per month for cloud storage of 30 GB and video meetings with 100 participants. The second-tier subscription, which includes 150 participant video meetings and recordings as well as 2 TB of storage per user, costs $12 per user per month.
Key Takeaways
These are just some of the best marketing tools you can use to make your business standout. Again, some may cost more than others but when used properly, the return on investment (ROI) will surely be worth it.
If you are just starting out, it is recommended that you use free tools (which are not that many) or take leverage of the free trials before subscribing to the paid plans.
Moreover, it is best if you can equip yourself with the necessary skills and knowledge on how to use the tool beforehand through thorough research and demo videos.
After all, marketing is always a never ending process of learning and discovering new things. You just have to develop the knack for it.
You may also want to read: Top eLearning Platforms to Learn New Skills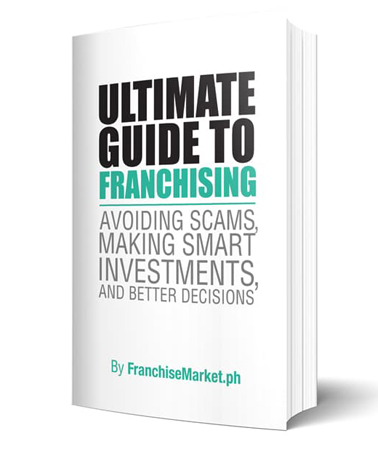 Ultimate Guide to Franchising
Avoiding Scams, Making Smart Investments, and Better Decisions
The franchise industry is booming, and entrepreneurs are wondering about how this sector works. This ebook aims to help aspiring franchisees achieve their business goals.
Learn more
Back to Blog
Disclaimer: Franchise Market Philippines strives to provide relevant and accurate information in all its articles. However, some information in our articles may differ or might be outdated from what you can see or read directly from the establishments' or businesses' websites. Please get in touch with us directly for any discrepancies.